Are you still confused about whether Ahrefs free trial is available or not? If yes, then you have landed at the right place to get all your answers.
Unfortunately, Ahrefs stopped offering a seven-day trial for $7 where you can access all its tools & features. Now there is no way to try Ahrefs before buying it.
But Ahrefs still offers free access to the Webmaster tool, where you can only have two features to use site explorer and site audit for your websites.
Note: Ahrefs may have stopped offering a free trial but its #1 competitor Semrush still offers a free trial. Try the exclusive 30-days Semrush free trial here.
So here in this post, you will get to know how to claim the webmaster tool for free with its features and pricing.
Step By Step Guide to Claim Ahrefs Webmaster For Free
Here is a step-by-step guide to getting free access to Ahrefs Webmaster. So without hassle, let's deep dive into it.
Step#1: First, you have to visit the official homepage of Ahrefs using this link and click on the icon Get Free Webmaster Tool.
Step#2: Now, you need to click the Sign-Up button for Free.
Step#3: You will be redirected to the sign-up page, enter your email and click on Sign up for free. You can also sign up using Google or Facebook id.
Step#4: A confirmation mail is sent to the given mail id. Open your mail and click on Confirm Email.
Step#5: Now, you need to complete your account by filling up your name and password and answering a simple question. Now hit the button Continue.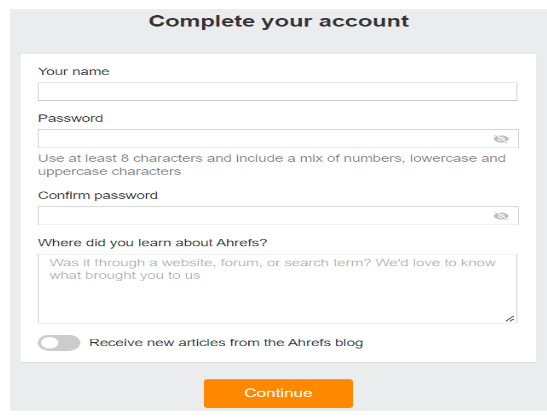 Step#6: In the next step, you need to verify ownership of your website and your project.
Step#7: You need to create a project enter your website URL, and project name, and click on the Continue.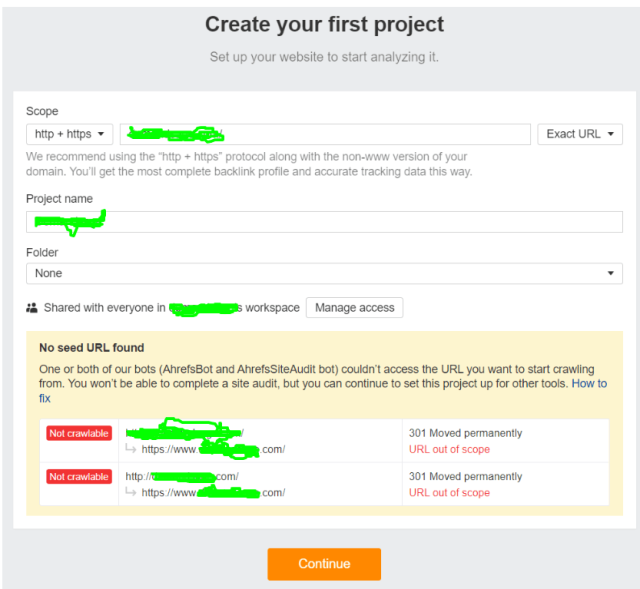 Step#8: In the next step, you have to verify your ownership by Google Search Console, DNS, HTML tag, and an HTML file and click on the Continue.
Now you can enjoy Ahrefs Webmaster for free and enjoy its service.
Ahrefs Key Features:
Here we have listed robust features of Ahrefs. Let's have a look.
Site Explorer: You can research your competitor's keyword ranking and backlinks with a site explorer.
Rank Tracker: Now, you can track your ranking, chart your performance against your competitor and get a schedule report in your inbox.
Site Audit: Now, you can get an automatic site audit for SEO issues. These features help you find what exactly is holding your website back from ranking.
Content Explorer: This will help you get an advanced search operator, where you can find link building, partnership opportunities, and low competition topics.
Ahrefs Pricing Plan
Ahrefs offers four different types of pricing plans to all its users.
Lite Plan: This plan starts at $99 per month, and yearly pricing is $83 per month. This plan includes 1 user and is best for small businesses.
Standard Plan: Its monthly plan costs you $199 per month and $166 per month for annual billing. This plan is most suitable for professional and in-house marketers.
Advanced Plan: This plan will cost you $399 per month for a monthly subscription and $333 per month for annual billing. This plan is perfect for more data allowances as your business scale.
Enterprise Plan: Its monthly plan costs you $999 per month and $833 per month for annual billing. This plan is ideal for big agencies and enterprises.
Which Plan Is Best For You?
Ahrefs offers four different types of pricing plans for its users, but choosing the right one for yourself is very difficult. So here we have given the pricing comparison chart which help you to choose the best one. 
| | | | | |
| --- | --- | --- | --- | --- |
| Features | Lite Plan | Standard Plan | Advanced Plan | Enterprise Plan |
| Price | $99 per month | $199 per month | $399 per month | $999 per month |
| Project | 5 | 20 | 50 | 100 |
| Keyword List | 5 | 50 | 100 | 150 |
| Report Sharing | ❌ | ✔️ | ✔️ | ✔️ |
| Site Audit Per Month | 100k | 500k | 1.5M | 5M |
| Historical Data | ❌ | 6 month | 2 year | Unlimited |
| Access Management | ❌ | ❌ | ❌ | ✔️ |
| Keywords To Track | 750 | 2,000 | 5,000 | 10,000 |
| Ahrefs Search | ❌ | ❌ | ✔️ | ✔️ |
| API | ❌ | ❌ | ❌ | ✔️ |
| Single Sign On | ❌ | ❌ | ❌ | ✔️ |
| Content Explorer | ❌ | ✔️ | ✔️ | ✔️ |
| Dashboard Folder | ❌ | ❌ | ✔️ | ✔️ |
Related Read:
Conclusion: Ahrefs Free Trial (2023)
I hope that this article will answer all your queries. Ahrefs is the best platform to manage your SEO projects. Overall this platform helps you attract more traffic to your website. The only sad news about Ahrefs is that it stopped offering a 7-day free trial.
You can write your queries or doubts in the comment section below and I'll answer them as soon as I can.
Frequently Asked Questions:
Does Ahrefs offer a free trial?
Ahrefs doesn't offer any free trial but if you are a website owner you can sign up for free Ahrefs Webmaster, where you will get limited access to site audit and site explorer.
What currency their price is in?
Ahrefs shows you four different types of currencies EUR, USD, JPY, and GBP.
Can I purchase only a single tool on Ahrefs?
No, Ahrefs doesn't offer any separate tools to purchase, all its pricing plans include full access to its tools.
Is there any discount on Ahrefs?
Ahrefs offers discounts on its annual plans if you purchase any of its annual plans you can get 2 months free.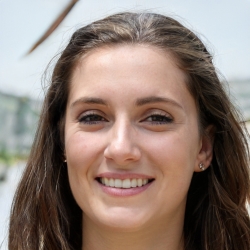 Latest posts by Olivia Baker
(see all)