Back Friday vs Cyber Monday, which is the better deal to shop the products you have eyes on throughout the year? Traditionally the Black Friday sale covered many high-tech products, but the Cyber Monday sale focused more on small-scale industries. However, that is not the case anymore.
To help you understand which deal is the best for you, we have listed down a couple of parameters. In addition, we will explain the difference between Black Friday vs Cyber Monday, the preparation needed before these sales, and most importantly, when is the ideal time to shop during Black Friday vs Cyber Monday sales.
With that, let's quickly dive into the details!
What is Black Friday?
Black Friday has been more ancient than Cyber Monday. Black Friday is an event that occurs on the adjacent Friday after Thanksgiving. Hosted in the last week of November, Black Friday is the grandest retail sale that happens once a year and the most loved holiday shopping event.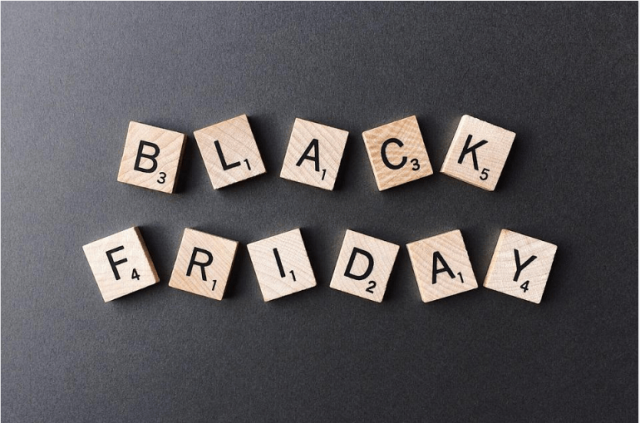 Retailers offer jaw-dropping discounts on your favorite items you have been waiting to buy but did not fit your budget. Although you will have to wait for a more extended period to purchase your favorite products, the wait is certainly worth it. 
Additionally, Black Friday deals were traditionally more on the retail side, but now it goes live in the online market to keep up with the digital transformation. So today, Black Friday is celebrated all around the globe with great excitement and exclusive offers!
What is Cyber Monday?
Cyber Monday sale occurs on the immediate Monday after Black Friday. It was typically an effort made by shoppers to take advantage of Black Friday deals without going to the physical market. So using technology and debit/credit cards, shoppers simply ordered products at their homes.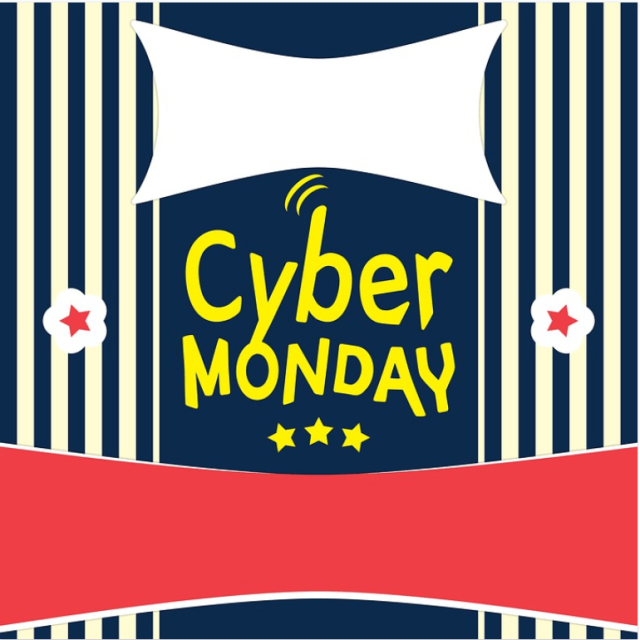 Soon after retailers noticed this, it became official, and Cyber Monday came into existence. Cyber Monday is celebrated only as a 24 hours event where you get the best deals online and is your last chance to grab anything from the Black Friday sale.
Black Friday vs Cyber Monday: Understanding The Differences
Now that you know what are the Black Friday and Cyber Monday sales. Let us look at some significant differences between them to understand which sales offer the best deals for you.
Black Friday
Black Friday sales cover both physical retailers as well as online shopping platforms. On the other hand, Cyber Monday emphasizes online discounts. Black Friday sales require extensive management, marketing, and staff to make the shopping event successful.
Nevertheless, Black Friday is the perfect way to begin your holiday weekend right after Thanksgiving. You can buy exciting Christmas gifts from your favorite shops for your family and friends! In addition, the Black Friday sale benefits you from walking into a store and trying on the products and then selecting what you like the best.
Cyber Monday
Cyber Monday brings the best deals online and is the perfect shopping event for lazy shoppers. Enjoy the most significant discounts on your favorite brands and products just by sitting at home. It is also cost-effective, saving retailers from hiring extra staff during the sale.
End your holiday by relaxing at your home with your family without missing any of the final deals of the year's biggest sale.
Retail Benefits of Black Friday
Black Friday gives retailers a chance to market their stores and products on a large scale. Retail advertising is done considerably and attracts hundreds and thousands of customers every year. As the biggest sale of the year, shoppers are attracted to the deals and increase sales by a significant percentage.
Retailers use this shopping event as a clearance sale to attract customers before Christmas. Due to its popularity, shops open even before the actual day comes. Some shops are even open until midnight to get the maximum out of this sale.
Black Friday vs Cyber Monday: When is The Right Time to Shop?
Black Friday vs Cyber Monday These shopping events offer excellent deals on various brands and product categories. However, to avail of the best-discounted price, it is essential to know when is the correct time to make a purchase.
Black Friday Sale
To shop from large-scale retailers like Walmart and Best Buy, Black Friday is the best time to get the best deals. Big retailers like these offer huge discounts during the Black Friday shopping event. In addition, Black Friday has the best retail deals on electronics, clothes, accessories, etc.
Cyber Monday Sale
On the other hand, Cyber Monday benefits you from shopping from big eCommerce sites like Amazon and eBay. Online sites like these have huge discounts during the Cyber Monday sales. The best part about this shopping event is that you get to avail your favourite high-end and smaller-range products at exciting prices.
Tips to Prepare Yourself For Black Friday and Cyber Monday Deals!
After giving you all the details about the most significant shopping events of the year, let us show you some insights on how you can make the most of these offers.
Be prepared before taking full advantage of the Black Friday and Cyber Monday sales. Make a list of all the products you want to buy and where you want to get them from beforehand.
If you plan to go retail shopping, jotting all the products and brands would be good to avoid missing out on anything. For online shopping, you must wishlist everything before the sale goes live.
Be ready to buy the deals quickly without waiting for an imaginary price. The products sell out quickly, and you might lose an excellent value if you wait longer.
Related Read:
Wrapping Up! On Black Friday vs Cyber Monday
Now it's time to sign off. This article was our take on Black Friday vs Cyber Monday. Both events offer excellent offers and will save you a lot of dollars by giving you the best deals on almost all product categories.  
Choosing whichever event will reward you with huge discounts. However, if you like to go in-store shopping, we recommend buying products in the Black Friday sale. Similarly, if you are someone who wants to save the effort of going to an actual store, Cyber Monday is the best option to avail yourself the exclusive holiday period discounts.
We hope we have helped you understand which shopping event works for you the best. So, over to you, do you prefer Black Friday or Cyber Monday? Let us know in the comment section below!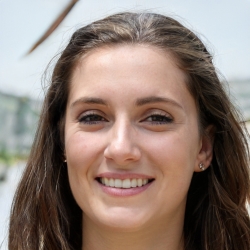 Latest posts by Olivia Baker
(see all)