Are you looking to keep up with the latest trends, your favourite celebrity, or seeking your next major collaboration? Top Instagram influencers have earned powerful positions and are the leading names in various industries. From fashion, music, beauty, tech, sports, and more!
These individuals have millions of followers, equating to millions of customers for collaborating brands. Below we will be exploring the top 10 Instagram influencers.
List Of Top 10+ Instagram Influencers (2023)
Here is the list of the top 10 Instagram Influencers for you to check out.
| | | |
| --- | --- | --- |
| Rank | Name | Followers |
| 1. | Cristiano Ronaldo @CRISTIANO | 572 Million |
| 2. | Lionel Messi @LEOMESSI | 451 Million |
| 3. | Kylie Jenner @KYLIEJENNER | 385 Million |
| 4. | Selena Gomez @SELENAGOMEZ | 408 Million |
| 5. | Dwayne Johnson @THEROCK | 373 Million |
| 6. | Ariana Grande @ARIANAGRANDE | 364 Million |
| 7. | Kim Kardashian @KIMKARDASHIAN | 351 Million |
| 8. | Beyonce Knowles @BEYONCE | 303 Million |
| 9. | Justin Beiber @JUSTINBIEBER | 284 Million |
| 10. | Jennifer Lopez @JLO | 240 Million |
1. Cristiano Ronaldo @CRISTIANO
Cristiano Ronaldo is nicknamed World Best and is considered the best player by many football lovers. He is a forward player for the Italian club Juventus. The Portuguese professional footballer is also known for his philanthropic nature, currently serving as an ambassador for Save The Children, UNICEF.

The athlete has several collaborations with billion-dollar companies like Nike and EA Sports, and there is his recent collaboration with Free Fire. He has 572 Million Instagram followers earning him the most followed Instagram account.
He is ranked one of the most-paid Instagram influencers and earns around $117 million annually. The footballer earns between $700k to $1m per post.
2. Lionel Messi @LEOMESSI
Lionel Messi is a professional footballer from Argentina. He plays as a forward in Ligue 1 and captains the Argentina national team and Spanish club Barcelona. He ranks as one of the top Instagram influencers, with a total following of 451 million followers.

Many claim him to be the greatest player of all time. He holds the most La Liga goals and the European top five leagues. Messi has professionally worn a club record of 35 trophies. The footballer earns $127 million annually, ranked one of the highest-earning athletes by Forbes in 2019. The athlete earns between $450 – $750k per post.
3. Kylie Jenner @KYLIEJENNER
The reality TV star and step-sister to Kim Kardashian is the youngest of the Kardashian/Jenner siblings. Like the rest of her family, Kylie acquired fame from the KEEPING UP WITH THE KARDASHIANS reality show.
She has since used this platform to venture into business. She founded her cosmetics line Kylie Cosmetics, which now values at about $1.2 billion, with her still owning 49% of shares.

Kylie was named the youngest self-made billionaire by Forbes in 2019.
With a massive following of 385 million on Instagram, Kylie is considered one of the top leading Instagram influencers. She earns about $850k per post.
4. Selena Gomez @SELENAGOMEZ
Miss Gomez started her career in kiddies television, playing her first lead role in Barney & Friends. She also starred in Disney channels' Wizard Of Waverly Place. She ventured into music with her band, Selena Gomez & the Scene, which made US Billboard.

Miss Gomez also has a successful solo career, selling over 7 million albums and 24 million songs worldwide. The Spanish-English singer continues to maintain a career in the music and movie industry. She has 408 million Instagram followers. Even though there is no accurate data on her yearly income, the singer/actor earns roughly $800k per sponsored ad.
5. Dwayne Johnson @THEROCK
Dwayne started his career as a WWE wrestler, where he got his stage name, THE ROCK. He soon became famous after his blockbuster debut Scorpion King. He has recently starred in recent movies like the Fast and Furious series, Jumanji, and Moana.

Forbes ranked the Rock as the highest-paid actor for two consecutive years. The Rock has one of the highest followed Instagram accounts, with a whooping sum of 373 million followers. The Rock earns an average of $500 – $850k per post.
6. Ariana Grande @ARIANAGRANDE
Ariana Grande rose to fame in the 2000s during her acting debut in the Nickelodeon TV series Sam & Cat. The American singer, songwriter, and actress has received numerous awards and accolades throughout her blooming career.

The 28 years old Pop/ RnB artist has 364 million Instagram followers, making her an A-list Instagram influencer. The singer charges about $800k per post.
7. Kim Kardashian @KIMKARDASHIAN
Kim Kardashian is a reality TV star whose leaked scandalous tap launched her into the limelight. Kim, alongside her family, has kept the public's attention with their reality TV show KEEPING UP WITH THE KARDASHIANS. The reality Tv star and businesswoman owns a fragrance line KKW Fragrance and body shaping underwear line, SKIMS. 

She also recently graduated from law school in December 2021. Kim has made a mark for herself in the fashion, beauty, and even entertainment industries. The 41 years, old socialite has 351 million Instagram followers and earns over $80 million yearly. Kim earns an estimated $500 – $750k per post.
8. Beyonce Knowles @BEYONCE
Beyonce Knowles Carter, fondly called Queen Bee by fans, is an American singer, songwriter, record producer, and actress. Beyonce became famous during the late 90s as the lead singer of Destiny's Child before their separation in 2006. Beyonce has since built a successful career in the music industry, with over 100 million records sold.

She has 28 Grammy awards and 79 nominations to her name.
With several brand collaborations, Beyonce is one of the top-paid influencers. She has 303 million Instagram followers and earns $81 million yearly. Beyonce earns about $650k per post.
9. Justin Beiber @JUSTINBIEBER
Justin Bieber is a Canadian singer and songwriter who launched into the limelight as a teen and won many hearts. The 28-year-old has built a stellar music career and has recently released his new album JUSTICE, after a while.

The singer also owns a clothing line named Drew House. Justin is one of the highest-paid Instagram influencers. He is followed by 284 million people on Instagram, earning $60 -$80 million annually. The singer earns between $400 – $600k per post.
10. Jennifer Lopez @JLO
Jennifer Lopez, fondly known as JLO, has many hats on.  She is an actress, producer, singer/dancer, fashion designer, and beauty entrepreneur. JLO has not only established herself as the most-paid Latino actress in Hollywood, but she also has a successful music career.

The 52 years old singer is known for her ageless beauty and impeccable sense of style. She has 240 million Instagram followers and earns an average of $40 million yearly. Jennifer Lopez charges about $500k per post.
Related Read:
Conclusion: Top 10+ Instagram Influencers (2023)
Instagram is one of the popular social media platforms, and people are following their favourite influencers to keep up with them. It is becoming an amazing source of earnings for influencers and brands to promote their products. Brands are collaborating with top and small influencers, both according to their budget. I hope with this post on Top Instagram Influencers, you get to know who are the top followed Instagram influencers.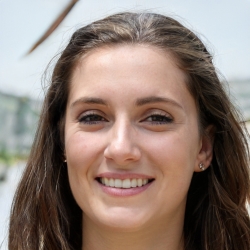 Latest posts by Olivia Baker
(see all)