Picking the right page builder for your WordPress site can be confusing.
Either you have chosen Elementor or selected Beaver Builder, no worries, I got you.
I used Beaver Builder and Elementor to create and design different sites while making the best use of all the available features in Beaver Builder and Elementor.
After creating robust websites using Beaver Builder and Elementor, I decided to review how competitive Beaver Builder and Elementor are and spot the main differences between Beaver Builder and other aspects, including their pricing.
Towards the end, I also answer the verdict "Beaver Builder vs Elementor 2023: Which is Better?"
Beaver Builder vs Elementor: The Key Differences
Beaver Builder and Elementor are two of the most recommended page builders for WordPress, with significant features, including drag-and-drop options, various typographic elements, and advanced design settings. There's more. Watch out!
Still, several differences make Beaver Builder and Elementor unique from one another. Let me take you on a ride to spot all the main differences:
Availability of a pop-up builder
You know how easier it would be with pop-up builders. Luckily, Elementor has excellent pop-up builders, while Beaver Builder has not been updated yet.
Additional design elements
Only the design aspect can elevate a site to the next level, so Elementor has more than 59 creative elements. In contrast, Beaver Builder is limited to only 30 design elements in its platform, which is still a decent design collection.
To spice up the design game, Elementor has much more advanced design settings, while Beaver Builder provides only a basic design tool kit.
With Elementor, you are provided with several sets of templates, including 80+ website kits, pages, and blocks. As a bonus, you also get custom CSS and responsive controls, whereas Beaver Builder only provides pages and rows.
Who doesn't like budget-friendly products? Elementor costs only $49, while Beaver Builder with limited features is sold at the price of $99.
Elementor recently launched the Elementor Cloud Website plan that includes cloud hosting, pre-installed WordPress, a free subdomain of Elementor, and so much more whereas, Beaver Builder doesn't offer hosting on any of its plans.
Beaver Builder vs Elementor: Interface
Besides everything else, the interface in Beaver Builder and Elementor will be the crucial aspect in considering one of the two. Talk about first impressions!
How is the Interface in Elementor?
With Elementor, you get a handy interface where everything you need is a click away.
Let me explain. In Elementor, the settings and tools you need are neatly arranged on the left side of the layout, and the right side reflects the preview.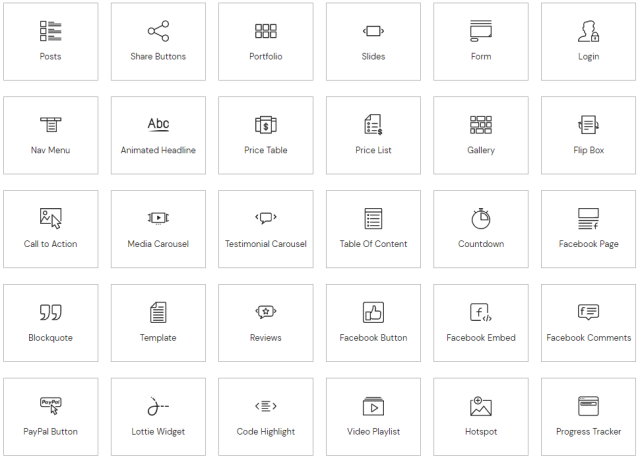 The sidebar comprising the design tools is a fixed layout that comes with the option of hiding if you want to see the preview on a wide-length scale.
It is simple to edit the page by simply dragging and dropping widgets.
How is the Interface in Beaver Builder?
Beaver Builder delivers a customizable approach towards its interface aspect, which allows you to make it convenient according to the workflow that you are in.
Unlike Elementor, Beaver Builder shows the preview on the entire screen so that you get a wide view of what you are working on. Plus, you get the added advantage of resizing the pop-up builder at different places, top, right, or left, as a fixed sidebar.
Basically, the interface in Beaver Builder is versatile to use, and the tools are handy.
Beaver Builder vs Elementor: Design Options
While the interface acts as the base for figuring out the design aspect, what about the designing tools, features, and available options? Let us discuss the design options:
What are the Design Options in Elementor?
You primarily get three unique tabs comprising advanced tools, a style guide, and design elements with typography. Additionally, as promised, Elementor gives advanced settings, including custom CSS, motion effects, and positioning control.
With the additional configuration in the design settings, Elementor is perfect for you if you are rendering a layout with a consistent color palette throughout as a theme.
What are the Design Options in Beaver Builder?
Although Beaver Builder might not produce advanced design tools like Elementor, Beaver Builder has decent design settings that get the job done perfectly well.
Beaver Builder offers all the primary design options, like typography, style control, responsive settings, and changes in margins.
An additional benefit of Beaver Builder is the custom responsive breakpoint.
Beaver Builder vs Elementor: Templates Library
Usually, most page builders already come with pre-filled templates for the users to make use of. Likewise, Beaver Builder and Elementor have a great template library, but which ones are compelling and easy to use? Find out in a minute below:
How is the Template Library in Elementor?
Regarding the template library in Elementor, you are blessed with an unlimited supply of creative and well-designed templates.
The best part about templates in Elementor is that you get detailed website kits which makes the detailed process of designing a new website much easier.
Even the option of customizable templates and saving the templates are available in Elementor, which is beneficial if you want to use the same template on other sites.
How is the Template Library in Beaver Builder?
Unlike Elementor, you might not get hundreds of pre-designed templates in Beaver Builder, yet you can create a design and save it for future use.
Still, you get pre-filled rows and pages in Beaver Builder that can be used as templates if necessary. To point out, the row templates are easier to use.
Beaver Builder vs Elementor: Theme Builder
All page builders offer an added benefit where you can also design and build a compelling theme with all the adequate tools that are provided with them. In this case, Beaver Builder and Elementor also have the option of theme builder:
How Effective is the Theme Builder in Elementor?
The theme builder in Elementor is well-organized, with a simple interface for you to effectively build an attractive theme for the desired website.
In Elementor, you get helpful theme-building templates like archived posts, individual posts, dynamic tags, and advanced tools. In case you are not satisfied with a particular part of the newly designed theme in Elementor, you can customize it.
For instance, if the header of the site is problematic, you can remove only the header without disrupting any other part of the theme used in the desired site.
How Effective is The Theme Builder in Beaver Builder?
Unlike Elementor, you do not get a theme-building option along with the regular plan in Beaver Builder, which means you have to get the Beaver Themer and add it as an extension for use.
In Beaver Themer, you get similar theme-building options like header, single posts, archives, and footer. Dynamic content is also supported via a custom field.
In case you want to add adequate information like a call-to-action or a marketing copy, you can insert it using Beaver Themer either below the title or at the end.
Beaver Builder vs Elementor: Popup Builder
The pop-up feature in any page builder is effective in making visual changes to the layout of a site. A pop-up interface is almost similar to the normal interface with minimal changes. I will cover the details below:
How good is the pop-up builder in Elementor?
The pop-up builder in Elementor is easy-to-use with essential tools. You can resize, customize, and do whatever you want with the interface with the pop-up segment.
Say you want to edit the slide-ins, notification panels, or even random pop-ups; everything is possible with the flexible pop-up builder featured by Elementor.
How good is the pop-up builder in Beaver Builder?
Unfortunately, you do not get any pop-up builder with Beaver Builder, and there are no updates from the official Beaver Builder regarding the inclusion of such features.
Still, the regular interface editing in Beaver Builder works pretty accurately.
Beaver Builder vs Elementor: Pricing Battle
Beaver Builder and Elementor have been going on and off several features, but their pricing of them will help in deciding the final verdict easily. Is Elementor affordable, or is Beaver Builder expensive? I am listing all the pricing plans below for quick answers:
Elementor Pro Pricing Explained
Elementor provides several plans as the demand for websites grow: The pricing plans of Elementor is flexible and affordable.
Elementor Essential – $49/year (1 website)
Elementor Expert – $199/year (25 websites) – Most Recommended Plan
Elementor Studio – $499/year (100 websites)
Elementor Agency – $999/year (1000 websites)
Elementor Cloud Website – $99/year (1 Website)
All the pricing plans in Elementor offer 300+ exclusive templates, 90+ versatile widgets, 60+ advanced website kits, 20 expert kits, a unique theme builder, responsive design, and premium support. Talk about big benefits!
Plus, the drag-and-drop live editor is available in each plan individually. Still, VIP support is limited to Elementor Studio and Agency only. Experts Network Profile is accessible in all plans in Elementor except Essential.
A bonus offer in Elementor Pro is that you can get 3 advanced websites at $99/- only. If you want to get hosting for your website and create an amazing website from scratch using Elementor Pro features, then you should give Elementor Cloud Website plan a try.
NOTE: Elementor also offers a 30-money-back policy which can be used risk-free.
Beaver Builder Pricing
With benefits like unlimited sites and multisite network settings, you can join the Beaver Builder family by purchasing any of the following pricing plans:
Beaver Builder Standard – $99/-
Beaver Builder Pro – $199/-
Beaver Builder Agency – $399/-
All the pricing plans in Beaver Builder provide features like exceptional support for 1-year, premium templates, and a compelling page builder plugin.
Additionally, unique features like the Beaver Builder theme and Multisite Network Settings are only accessible in Beaver Builder Agency and Pro plans.
There is also an optional add-on plan in Beaver Builder priced at $147/- only. Like Elementor, you also get a 30-money-back guarantee with Beaver Builder.
Beaver Builder vs Elementor: Pros & Cons
Here we have listed the pros & cons of the Beaver Builder and Elementor. Let's have a look.
Beaver Builder Pros:
Its interface is very fast, smooth, and glitch-free
It offers unlimited websites which are best to create many websites.
Beaver Builder developer push updates regularly
It offers options to customize the interface so that you can work according to your comfort
Beaver Builder Cons:
It doesn't have as many features as Elementor
The template library of Beaver Builder is not good as Elementor.
Elementor Pros:
Elementor has lots of features like popup builder and universal design features
It has a lot of third-party add ons so you can add additional elements to your websites
It comes with a vast templates library which includes websites kits
Elementor is the best option if you want to create one website
Elementor Cons:
Need to improve customer
The learning curve for the beginners
Related Read:
Conclusion: Which One To Choose In 2023?
After going through each and every single aspect, including the design settings, interface layout, and advanced features in Beaver Builder and Elementor, I must say that Elementor stood out in all criterion points, including the pricing factor.
Although Beaver Builder was pretty good at its job by giving a good fight to Elementor, it was not powerful enough to defeat Elementor and knock it out.
Most features I witnessed in Beaver Builder were already present in Elementor with extra benefits. Plus, the fact that Beaver Builder is quite new to the market, it is still a dangerous game to play in buying it or not since the features are very limited.
Considering the customizable interface and decent template settings in Beaver Builder, it is a good page builder, yet Elementor leveled up with more options.
In conclusion, I got to give the best award to Elementor for its excellence!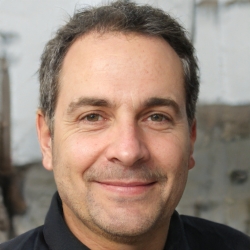 Latest posts by Tim David
(see all)