Want to know some amazing facts & stats of Web designing? If that's the case, check out these mind-blowing Web Design Statistics to know everything related to web design.
In the early days of the internet, people used to have inferior designs on their websites. But nowadays, many people have mastered the skill of web designing and created some amazing-looking websites. The design of your website impacts a lot. If your website's design is not appealing then your visitors will bounce off quickly.
There are a lot of facts available on the internet related to web design, and today I am here sharing these facts & stats with you guys through this post on Web Design Statistics. We at KickAss MasterMinds presenting you the list of 31+ Web Design stats to check.
Let's get started.
Modern Web Design Statistics
In this section, I will be covering modern Web Design statistics.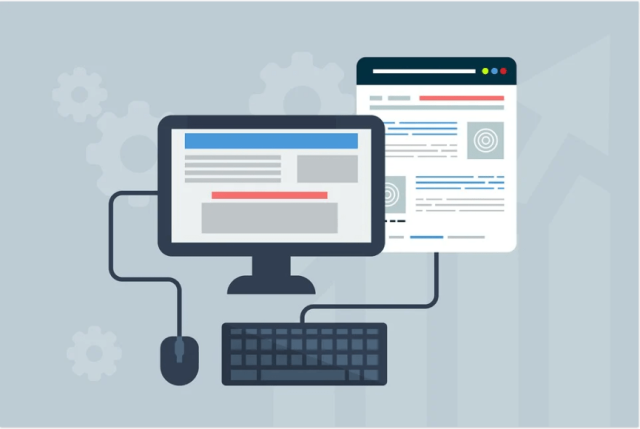 1. 40% of Internet Users Look at the Images of a Website, 21% of Them Look at the Videos, and the Rest of Them Look at the Color of the Website
For users, the top visual elements of a website are images, videos, and colors. According to a study conducted by Top Design Firms, almost 40% of consumers look at the images, 21% of consumers look at the videos, and the rest, 39%, look at the website's color.
2. 39% of Web Designers Believe that Most Visitors of The Website Leave the Website only Because of the Outdated Design
According to Good Firms, most web designers believe that the outdated web design of a website is also a reason for losing visitors.
3. The Average Lifespan of a Website According to its Design is 1.5 to 2 Years
According to Business 2 Community, the average lifespan of a website according to its design is around 1.5 to 2 years. After that, the website needs to follow the latest design trend to stay in the game.
4. Only 8% of Internet Users Take Note of the Whitespace of a Website When They Visit for the First Time
Every website owner leaves some whitespace on the website because if they don't do that, then their website looks congested. The whitespace does not really matter because, according to Top Design Firms, only 8% of internet users notice the whitespace of a website when they visit it for the first time.
5. 38% of Users Look at the Layout or Navigational Links of the Website When Visiting the Website for the First Time
According to Top Design Firms, if your website has a confusing layout or the navigation is not good, then most probably users will leave your website because 38% of users look for that on a website.
6. The Most Popular Website on the Internet is Google.com, With over 87 Billion Monthly Visits
As we all know, Google is the most popular search engine on the internet. According to Statista, by the end of June 2021, the total monthly visits of Google.com were around 87 billion.
7. Almost Half of the Internet Users Believe that a Website's Design Reflects its Business' Brand Image
According to Top Design Firms, 50% of internet users believe that a website's design is important for the business's brand image.
8. 42% of Users Leave a Website Because of its Poor Functionalities
If you believe that making an attractive-looking website through web design is the only thing that matters, then you are wrong. Web design is also about making your website easily accessible. If your website has poor functionalities, then it is more likely that 42% of visitors will leave it immediately as soon as entering.
Mobile Web Design Statistics
In this section, I will be explaining mobile web design statistics.
9. Around 55% of Global Website Traffic Came From Mobile Devices in The First Quarter of 2021
Nowadays, almost everyone owns a smartphone; that's why it dominates other devices when it comes to website traffic. Web designers need to make sure that their website is mobile responsive or not. Because according to Statista, around 55% of global website traffic came from mobile devices in the first quarter of 2021.
10. 85% of US Citizens Own a Smartphone
The number is much higher among youngsters. According to Pew Research, around 85% of US citizens own a smartphone. If web designers are not focusing on more mobile responsive websites, then they should start making the necessary changes to make their websites more mobile responsive.
11. Around 32% of Small Businesses Offer Mobile Applications to Their Users, and 42% of Them are Working to Develop Their apps. But 21% of Them will Never Release a Mobile App
Small businesses are also shifting their focus on providing their users with mobile apps. Because not all of their users own a laptop or iPad, they are most likely to have a smartphone. So to make their services easily accessible, they have launched mobile applications.
12. Around 88% of the People Spend Most of Their Time on Mobile Apps on Their Smartphone
Most people spend a lot of their time on mobile apps when they are on their smartphones, so it is better for businesses to build mobile apps to provide mobile accessibility. If they can't build an app, then at least optimize their websites in a way that responds really well, even on smartphones.
13. Around 31% of Total Retail Sales in the US Alone Come Through Mobile Devices
Mobile visits are increasing rapidly, and people are preferring to buy products from their mobile devices. According to Statista, around $338 billion in sales came through mobile devices at the end of the financial year 2021.
General Web Design Statistics
In this section, I will be covering general web design statistics.
14. Around 2 Billion Websites Are Live on The Internet
Nowadays, whenever someone faces a problem, they just go to the internet and search for solutions to their problem on the search engines. That's why more and more people are creating new websites to solve users' queries. According to Internet Live Stats, around 2 billion websites are live on the internet, and this number is growing rapidly.
15. 59% of The Total Population of The World Uses the Internet on a Daily Basis
People use the internet for various purposes such as buying something, surfing on social media, searching for solutions to their problems, etc. According to DataReportal, around 4.66 billion people use the internet on a daily basis.
16. On Average, People Spend Around Six Hours and 54 Minutes Daily On the Internet
Whether it is work-related stuff, spending time on social media, or buying something online, people spend around six hours and 54 minutes daily on the internet.
17. Most Internet Users Use Their Smartphones to go Online
The success of a website also depends on its mobile responsive design. Because according to DataReportal, 92.6% of the users use their smartphones to go online.
18. 73% of Users Believe in The Information a Business's Website is Providing
Many people look for customer reviews on the internet before purchasing a product. But in the end, they purchase the product based on the review listed on the product's website. According to BrightLocal, 73% of users believe in the information a business's website is providing.
On-Page Web Design Statistics
In this section, I will be covering on-page web design statistics
19. Google Has Captured Around 87% of The Search Engine Market
Google is the most beloved search engine worldwide. Most web designers build their websites according to Google's rulebook because, according to Statista, Google has captured around 87% of the search engine market.
20. People From All Over the World are Making Around 5.7 Million Searches Every Minute on Google
There is enough room for every website on Google only if you are doing everything by the book. If you optimize your website really well, then there are chances that your pages will rank on Google.
21. 80% of the Users Spend Their Most Time Viewing Information Mentioned on the Left Side of the Page
It is best to mention important and relevant information about your website on the left side of the pages. Because according to NNGroup, 80% of the users spend their most time viewing information mentioned on the left side of the page.
22. Users Pay More Attention to Images Than Texts
If you want to stand out in the crowd, then you have to do something creative. According to CXL, users pay more attention to images than texts, so it is best for you to embed images on your website.
23. High-Quality Images are More Appealing Than low-Quality Images
No one likes a low-quality image because it is hard to see the image's content if it is of low quality. You should focus on embedding high-quality images on your websites because they are more appealing.
24. Users Spend 57% of Their Time Above the fold On a Website
Above the fold is a part of the website which comes up on the screen whenever a visitor opens the website. It is crucial for web designers to mention the critical parts of their websites above the fold. Because according to NNGroup, users spend 57% of their time above the fold on a website.
25. Most Web Designers Believe that the Main Reason for Visitors to leave a Website is Slow Loading
The loading speed of a website directly impacts its traffic. If a website has a slow loading speed, then there is a chance that visitors will leave it immediately. According to GoodFirms, around 88.5% of web designers believe that the main reason for visitors to leave a website is slow loading.
Ecommerce Web Design Statistics
In this section, I will be covering ecommerce web design statistics
26. Around 23% of Small Retailers Don't have their Own Website
Ecommerce businesses are growing day by day, and they are creating their own websites to get more exposure on the internet. But according to Digital.com, 23% of small retailers don't have their own website, and they are missing out on a lot of revenue.
27. Over 6 Million People Are Shopping on The Internet Every Minute
Web designers who are creating ecommerce websites have their work cut out for them. They have to keep up with the trends and keep pushing updates on their website to increase their revenue every year.
28. 46% of Consumers Still Prefer Offline Shopping Over Online Shopping
There are a lot of people who still shop offline worldwide because they believe in checking out the products in person. According to Raydaint, 46% of consumers still prefer offline shopping over online shopping.
29. 87% of Consumers Prefer to get a Personalized Shopping Experience
If your ecommerce website focuses on providing a personalized shopping experience, then it will generate more revenue. Because according to Kibo Commerce, around 87% of consumers prefer to get a personalized shopping experience when shopping online.
30. Around 49% of Consumers Abandon Their Carts Because of High Extra Costs
Almost everyone in the world loves to shop online. But they don't buy the product at the checkout only because of high extra costs such as delivery charges, taxes, shipping fees, and more. That's why according to Baymard, around 49% of consumers abandon their carts because of high extra costs.
31. 59% of Online Shoppers Conduct Proper Research on a Product Before Buying
Many people still prefer to shop offline, but the web is still playing the most crucial role in online shopping. According to Raydiant, 59% of online shoppers conduct proper research on a product before buying.
32. First Impression Of Your Website Are Related To The 94% Of Designing
For any company, the first customer interaction with their business is through websites. According to the research, about 94% of the impression are related to design. So it is very important for businesses to get right when it comes to web designing.
More Related Read:
Conclusion: Web Design Statistics 2023
The design of a website plays a vital role in the website's success. That's why web designers are focusing on improving their website regularly. Many tools are available on the internet that can help a newbie web designer create unique websites. I hope with these web design statistics; you got to know a lot about web designing.
Sources: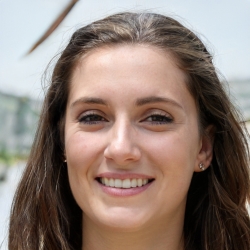 Latest posts by Olivia Baker
(see all)