We have designed our site KickAss MasterMind with Elementor Pro. We're amazed at Elementor Pro — balanced features and usability.
If you're sitting on the fence about choosing Elementor Pro, this in-depth Elementor Pro review is for you.
In this review of Elementor Pro, we have covered detailed insights such as — what's the difference between — Elemenetor Pro vs Elementor, user interface, customization options, available templates, theme builder, widgets, responsiveness, and other important aspects.
Well by the end of this Elementor Pro review you will get to know — whether to get started with Elementor Pro or look elsewhere.
Elementor vs Elementor Pro: The Key Takeaway
The most popular question — Elementor vs Elementor Pro? As there is a free Elementor plugin available which is known as — Elementor. So let us help you choose the right version of Elementor.
Although the Elementor free version comes with a decent set of features, still it lags some of the essential features that you need while designing your WordPress websites. Such as the free Elementor plugin doesn't come with — a library of premium templates, blocks, useful widgets, theme builder, popup builder, and more.
Another down part of using, the Elementor free plugin is you won't get the online form functionality where you get to integrate your inner pages with third-party services. What's more, if you want to custom CSS and HTML to revamp the existing design — the free version doesn't allow that.
Still, if you're a beginner who hasn't any previous page-building experience, we suggest you get started with the free Elementor plugin. As the Elementor free version of the Elementor plugin helps you understand the user interface of this page builder.
Anyways, if you still need the Elementor Pro version you can make use of 30 days money-back guarantee.
Note: In this Elementor Pro review, we have covered many features that come with the Elementor Pro version only. So be aware when reading this review 🙂
Elementor Cloud Website
This is the newest addition to Elementor where you get an end-to-end solution for your website at just $99/year. With this plan, you get hosting from Google Cloud Platform, free custom domain connection, free CDN by Cloudflare, and more. Elementor Cloud Website is the only solution you will need for hosting, design, and CMS tools.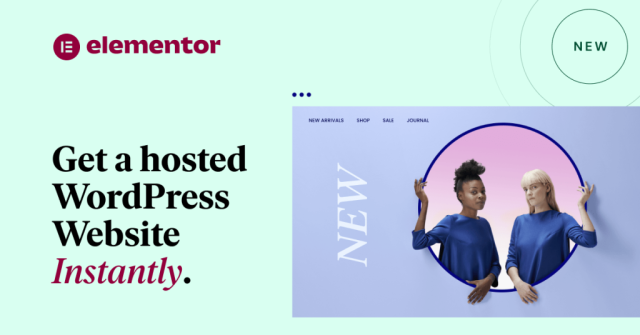 With this, you don't even have to worry about installing WordPress and Elementor Pro plugin on your website. If you want to know more about the Elementor Cloud website then check our detailed Elementor Cloud Review here.
Elementor Pro Review: In a Nutshell
As mentioned earlier, Elementor Pro is a robust WordPress page builder plugin. Once you install and activate this plugin on your WordPress websites — you can start creating stunning designs.
The Elementor Pro comes with tons of powerful design features such as — 300+ pro templates, custom header, and footer, global widgets, 20+ integrations, post, and portfolio widgets, and so on.
All-in-all Elementor Pro has everything you need to create stunning WordPress websites easily. It has a drag and drop website building interface which makes it super easy to create stunning designs. You can use 100s of available ready-to-use templates. It has easy customization options as well, in fact, it has industry-leading customization options available.
What's more, Elementor Pro also integrates and works with the popular WooCommerce plugin. That means you can use Elementor to design fully-fledged online stores as well.
Coming to compatibility, Elementor Pro works with all major WordPress themes available. No matter, what kind of website you wanna design — Elementor makes it super easy to do that.
Here are the quick features of Elementor Pro page builder:
Role manager
20+ Integrations
Drag & Drop page builder
Price Tables & Price Lists
300+ templates and website kits
Powerful Widgets to enhance the content
Posts and Portfolio Widgets
Custom field integrations
Seamlessly works with all WordPress themes and plugins
A robust theme builder — for editing header, footer and others.
Enables you to create custom — single post and post archive templates
Provides a powerful — popup builder and marketing toolkit
So these are some of the robust features that Elementor Pro offers. Later in this Elementor Pro review, we'll explain the features and other aspects.
Getting Started With Elementor (User Experience & Interface Explained)
Before rushing directly to the interface and UI of the Elementor page builder, let's take a look at different components of the WordPress interface.
WordPress has two main user interfaces that you can use to build your websites:
WordPress Customizer: This module is used to personalize a website's appearance such as — typography, fonts, and colors.
WordPress Editor: This module is used to create new posts and pages (the new launched is — WordPress Gutenberg or block editor)
Note: Rollover to check our working Elementor Pro Discount Code to save a few extra bucks on Elementor.
Once the Elementor Pro plugin is installed and activated, a different user interface will get added to your WordPress websites. The Elementor user interface then allows you to further customize — site appearance, create custom posts and pages.
Note: To start using Elementor Pro on your website, you need to install and activate both the — Elementor Pro and Elementor free plugin. So let's get started with the website building interface of Elementor Pro.
Creating Custom Page Designs With Elementor Pro
Once you want to design any specific post or page on your website, you have the option to start from a blank slate or use any existing Elementor Templates.
You can choose from over 300+ available templates from different niches such as — business, healthcare, education, media agency, personal portfolios, etc. What's more, Elementor also comes with a library of pre-built blocks that you can insert into your content.
To name a few block Elementor, such as about us block, testimonial blocks, and many others as well. Basically, these blocks are different WordPress Gutenberg editor blocks. Elementor Pro provides you with around 300 blocks and templates to choose from.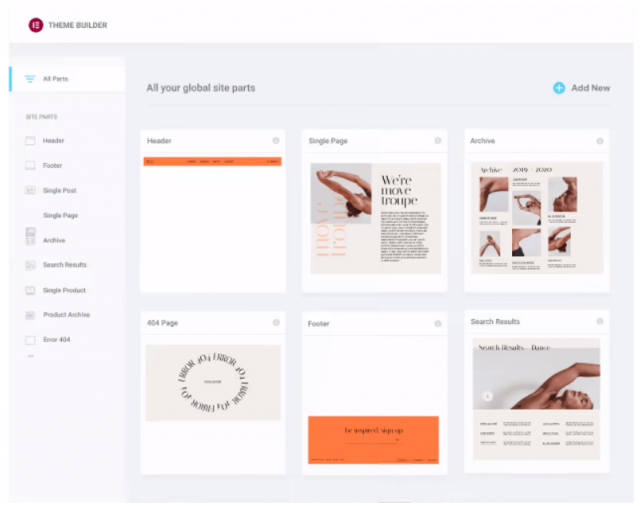 You can start with a blank canvas, where you can drag and drop different layouts. And once you choose the layouts you can add columns in here and start adding elements there. In fact, Elementor lets you control the layout of your content using rows and columns.
Note: To be honest, if you haven't any previous web designing experience, we suggest you get started with ready to use templates of Elementor. Adding every element on the columns and rows often time gets hectic.
Well, you also have the option to control how exactly your columns and rows are presented. Just by using the columns and rows you can easily create stunning designs — it all needs creativity and have some inspiration.
Pre Designed Widgets
Once you have created a layout and added rows/columns to it, now it's time to start adding widgets to the columns and rows. Don't worry we'll cover the widget options later in this review.
To name a few, Elementor comes with various powerful widgets to choose from. Different widgets available are as follows — posts, headings, portfolio, slides, forms, login, animated headlines, post lists, price table, flip box, call to action, testimonial carousel, countdown, share buttons, reviews, and so on.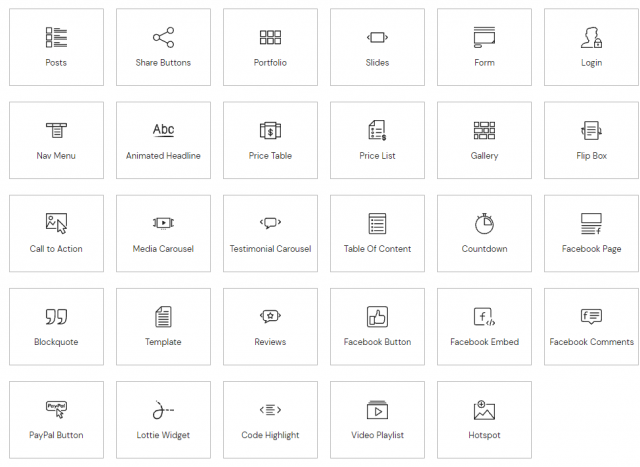 You just need to drag and drop any of the preferred widgets to the rows/columns you have created. What's more, Elementor Pro gives you the functionality to add widgets from other plugins. There are plenty of third-party Extensions available for Elementor Pro, that help you to add more widgets to your website.
Customization & Content Senstive Information
Yes, Elementor Pro gives you the flexibility to add everything to your designs such as — structure, elements, and so on. All the aspects of your design can be easily customized in terms of both — look and functionality.
All in all, the customization options are easy to implement, just click on any column of your choice and start customizing the elements. As per our encounter, there are basic and advanced customization options available for each widget available. You can literally customize various elements in different ways.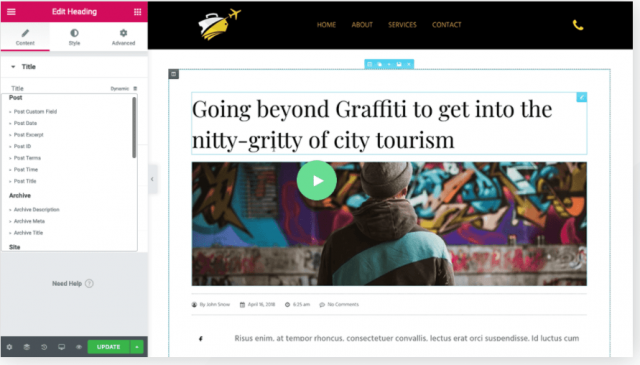 All the customization options and changes you make are real-time. That means you see the live preview of the changes you're making. Literally, all the customizations options are done in real-time previews such as — buttons, sliders, text fields. Margins, borders, etc.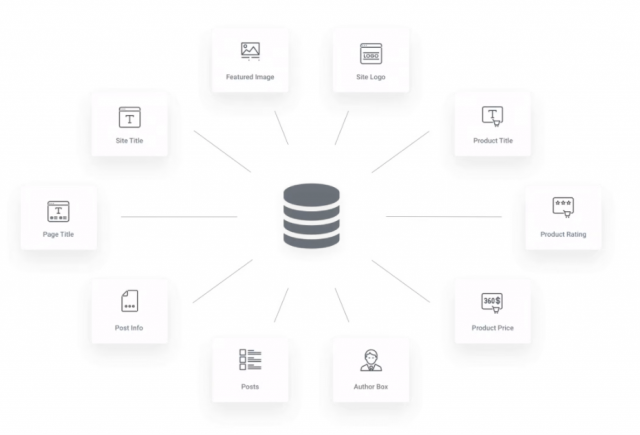 What's more, if you have coding knowledge you also add custom CSS to enhance the design further. However, adding custom CSS functionality comes with the Elementor Pro version.
Drag and Drop Editing Interface
The best part, Elementor is a drag-and-drop website builder. That indicates you can drag and drop elements inside your designs easily. All you need to use is your — trackpad and mouse to drag and drop elements and make changes.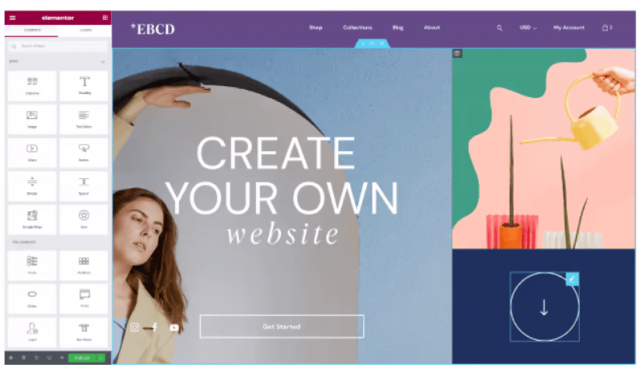 What's more, Elementor also comes with various hotkeys and keyboard shortcuts as well. You also have the option to check the revisions history and even undo/redo changes from the history.
Overall, Elementor has an easy interface for creating stunning designs — without any hassles.
Fully Responsive Designs
Coming to the responsiveness of the designs, we would say — designs are super responsive on all devices.
While creating your designs you get multiple options to preview and check your design on all the devices — mobile, desktop, and tablets. Once you check the live time preview you can easily make the changes as per the screen size and other aspects.
One cool feature of Elementor Pro is — it allows you to hide some specific blocks/columns on any specific device.
For example, let's say you have added a full-width image on the homepage that is suitable for desktops and tablets, but not responsible for mobile devices. For that, you can select that image column and navigate to the advanced tab and find the Responsiveness Option. From there you can hide that column to not show up on mobile devices. This will help you make your page load fast and design look responsive on all devices.
Note: The Elementor Pro show/hide column on various devices — by far the most loved feature of Elementor. For sure, you gonna love it too 🙂
So this is how you can get started with Elementor Pro and design stunning websites and pages on the go.
Related Read: Webflow is another website design and hosting platform which helps you create stunning websites. We have already done an in-depth comparison of Webflow vs Elementor here.
Standalone Features of Elementor Pro
Let's check some of the other standalone features of Elementor Pro.
Theme Builder
Initially, Elementor started as a page builder plugin, however, over time it evolved to a complete — WordPress website builder. That indicates you can customize and design every aspect of your website such as — header, footer, widgets, posts, pages, and so on.
Yes, Elementor comes with a robust theme builder that you can use to use a custom header and footer for your WordPress website. The Footer and Header can be further customized with an intuitive drag and drop website building interface.
To create a header or footer, you have two options — choose from an existing template or start creating a custom one. If you choose the Header/Footer templates you can easily customize them as per your needs and requirements.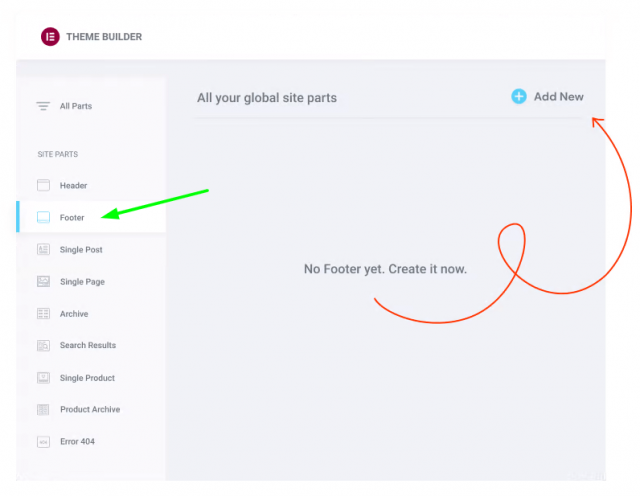 The best part, you can create specific templates for your blog post and pages. Like you can create a custom footer that will be visible to your blog posts footer only. Even you have the option to create multiple templates and showcase them by adding different trigger rules and customization options.
Premium Templates & Blocks
With a user-friendly design interface, Elementor Pro also comes with tons of ready-to-use templates and blocks. All the available templates are well designed and are ready to use with a click of a button. You can quickly import the templates on your website and even make changes as per your needs and requirements.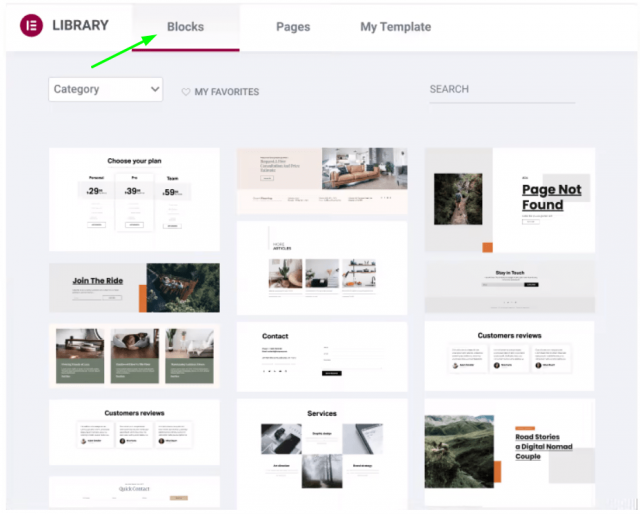 Well, Elementor Pro comes with around 200+ stunning individual page templates, 100+ content blocks, and around 20+ website kits. All the ready-to-use templates of Elementor are designed beautifully and super responsive on all screen sizes — mobile, desktops, and tablets.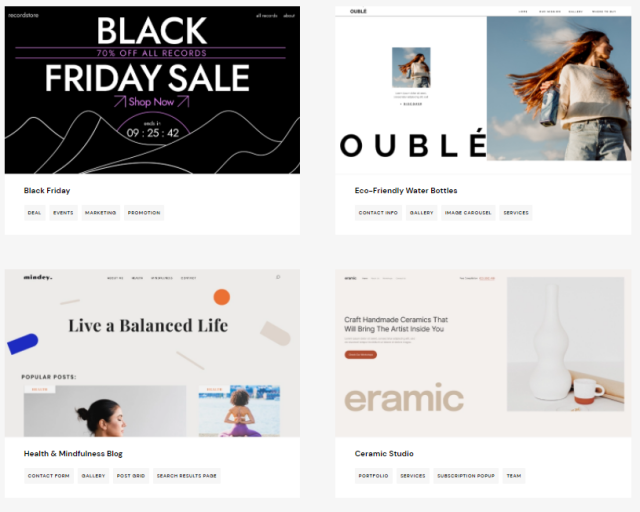 There are various categories of templates available such as — business, health, fitness, portfolios, agency websites, online shops, and so on.
The blocks of Elementor are useful too, you can just pick from 100+ content blocks available. Instead of using complete templates use blocks to design certain aspects of your pages. Various content blocks are available, such as — about us, contacts, clients, and testimonials blocks. The best part you can also customize these templates as per your needs and requirements.
Overall Elementor has a vast and stunning library of templates and blocks available. When we compare Elementor templates to Divi page builder, we found out Divi has organized all the templates properly. Divi Builder basically organizes templates into kits of pack category — that makes it super easy to craft websites on the go.
All-in-all Elementor Pro has a robust library of templates, all are designed well. You can choose any and customize further as per your needs. This way you don't have to create a website from very scratch.
Widgets
Elementor Widgets are really useful when you're creating custom designs. Well, you can choose from a vast library of widgets that you insert into various sections of website designs.
From very basic widgets to advanced, Elementor Pro has a vast library of templates available. You can choose from different widgets such as — animated texts, images, posts, galleries, carousel, image box, pricing tables, signup form, buttons, star ratings, call to action, and so on. You can explore the complete list of Elementor Pro widgets from the Elementor dashboard itself.
What's more, all the widgets can be fully customized further as per your needs. The best part, Elementor Pro allows you to add third-party add-ons using Elementor Pro addons. You can make use of other widgets plugins such as — PowerPack Lite, Ultimate Addons, and other options too
Other Features
Till now we have explained some of the most useable and popular features of Elementor Pro. There are many other robust features that Elementor comes with. We have listed some of the robust features of Elementor Pro.
WooCommerce Builder: This module enables you to customize your WooCommerce store using Elementor Pro page builder and custom WooCommerce widgets. 
Popup Builder: This popup builder enables you to create stunning popups and generate more leads and sales for your sites. What's more, there are robust options to showcase these popups. 
Role Manager: This helps you manage the Elementor usage access in your team. You can easily control which logged-in users can use Elementor Pro. 
Form Builder: This module enables you to basic and advanced custom forms quickly and easily. 
Integrations:  Elementor Pro integrates with many popular tools such as email marketing services, social networks, and so on. 
Global Widgets: Using the Global Widgets you can easily create dynamic widgets through your website. 
Hello Theme: Hello Theme is a superb theme that Elementor offers. You can use this theme with Elementor to create stunning websites. 
Note: If you want to explore the complete set of Elementor Pro features, make sure to check the features page of Elementor.
Elementor Pro Review: Pros & Cons
Here are the pros & cons of Elementor Pro.
Pros
The free version is great for beginners in building their first website.
Elementor pro offers a lot of design features that are not available in the free version, and they are relatively easy to use.
You can build custom page layouts with Elementor Pro even if it is unavailable to your WordPress theme.
You can adjust your website pages according to different screen sizes.
It offers detailed settings for margins, alignment, and padding.
Cons
It is hard to find the margin value when something is not aligned on the page.
It doesn't always work when you add custom styling to links.
Elementor Pro Pricing Explained
Elementor Pro has a flexible and affordable pricing structure, there's a single-site plan starting at $49 which comes with all features of Elementor Pro. No matter which Elementor Pro you choose — you will get access to all premium features.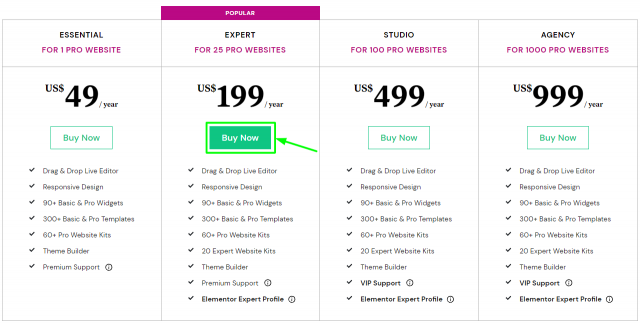 The basic key takeaway between the plan is the number of sites you can use Elementor. With the lower plan, you can use the Elementor Pro on a single site, and with the higher plan, you can the pro plugin on multiple sites. What's more, with the higher plugin you will also get live chat support.
So here's the explanation of Elementor Pro pricing structure:
Essential: The Essential plan costs $49 a year, which includes a license of one site. 
Expert: The Expert plan costs $199 yearly which includes 25 websites license. You will also Elementor Expert Profile. 
Studio: The Studio plan costs $499 yearly which includes a license of 100 websites. The studio plan also comes with — Elementor Expert Profile, and VIP support – live chat for 5 members. 
Agencies: The Agency plan also costs $999 yearly which includes licenses to 1000 pro websites. The Agencies plan also comes with — expert live chat support and Elementor Expert Profiles.
Note: There is a plan that costs $99 which includes access to a 3 Pro websites license. What's more, all the plans come with a 30 risk-free money-back guarantee. Somehow if you don't like the Elementor Pro plugin, you can raise a refund request.
Elementor Pro Alternatives
Yes, Elementor Pro isn't the only available WordPress page builder plugin available out there. You can find many Elementor Pro alternatives such as Divi, Beaver Builder, and so on. We have already compiled a list of Elementor alternatives to choose from. What's more, we have already compared Elementor to its alternatives.
Related Read:
Conclusion – Is Elementor Pro Worth It?
So this is our complete Elementor Pro review, we hope you got a sneak peek into the Elementor Pro website builder. Through the detailed review, you have seen how powerful the Elementor Pro plugin is, you can easily craft stunning websites on the go.
No matter what kind of sites you wanna create, you can create with Elementor. You can choose from a blank canvas or choose Elementor Pro templates. What's more, you can even customize Elementor Pro templates as per your needs requirements.
In fact, our site Kickass MasterMinds has been designed with Elementor. As we're please with the usability and the balanced features of Elementor Pro. What's more, Elementor Pro works all WordPress themes and plugins available out there. So you can use any WordPress theme with Elementor and start crafting stunning sites.
No matter what kind of website design experience, Elementor has an easy and intuitive web design interface.
What you're waiting for, to design stunning websites with Elementor Pro. Don't worry, you're are back with 30 days money-back guarantee.
What's your favorite Elementor Pro feature? Feel free to share your thoughts in the comments section below. 
Frequently Asked Questions:
Is there any free trial on Elementor Pro?
Elementor Pro doesn't offer any free trial but you will get 30 days of a money-back guarantee with no strings attached.
What payment method do they accept?
Elementor Pro accepts payment through all major types of credit cards, Stripe, and PayPal.
Can I create more than one Elementor-hosted website? 
Of course, you can create more than one website, you can also subscribe multi website plans which comes with 3 to 10 website.
Can I claim a refund on Elementor?
You can easily claim a refund on Elementor as it offers 30 days of refund policy to its users.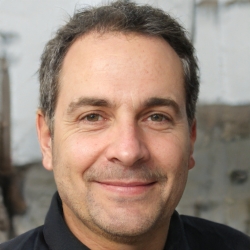 Latest posts by Tim David
(see all)