Are you tired of checking through each Elementor alternative to find the perfect page builder? Sit back because you have reached the final destination of your search.
I have compiled all the best Elementor alternatives under a single roof and have written an overview of each best Elementor alternative along with its pricing.
Note: If Elementor Pro pricing is bothering you, we suggest checking our Elementor Pro Discount Code page to save a few extra bucks on Elementor. Anyways! Stick to the alternatives.
In this article, you can spot the best Elementor alternatives and a complete guide on choosing the best page builder within minutes. Keep reading to know more!
If you are still baffled about the best Elementor alternative, you can check my final verdict towards the end for an instant answer.
The 10+ Best Elementor Alternatives (Updated 2023)
Let'sLet's forget all the frustrating code processing to design a page on the internet. With compelling page builders, you can create well-designed pages smoothly now.
I researched and came up with some of the top excelling close competitors to Elementor that gets the job done. In fact, the alternatives are much easier to use.
Without further ado, let me quickly list all the best Elementor alternatives below:
Beaver Builder
Oxygen Builder
Divi Builder
Thrive Architect
Brizy Builder
WP Bakery
Visual Composer
Avada    
Genesis Pro    
Gutenberg
1. Beaver Builder
Price: $99-$399
Beaver Builder does justice to its name, like how an actual beaver can instantly build something. In Beaver Builder, the user experience is flexible with drag-and-drop options. Along with it, you are blessed with plenty of pre-designed templates.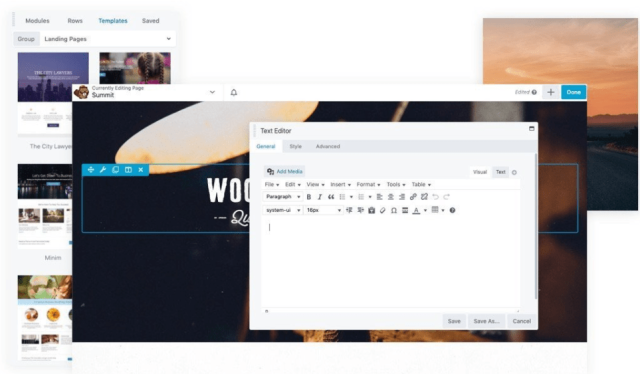 Instead of designing a page or a site from scratch, you can make subtle tweaks and adjustments in the design layout programmed by Beaver Builder.
You can customize even the themes with the exclusive Beaver Builder theme.
Note: Well check our detailed Beaver Builder vs Elementor comparison here.
---
2. Oxygen Builder
Price: $129-$229
Oxygen Builder is a fantastic option for a page builder because of its customizable and easy-to-use features. In Oxygen Builder, you can get a basically unlimited license.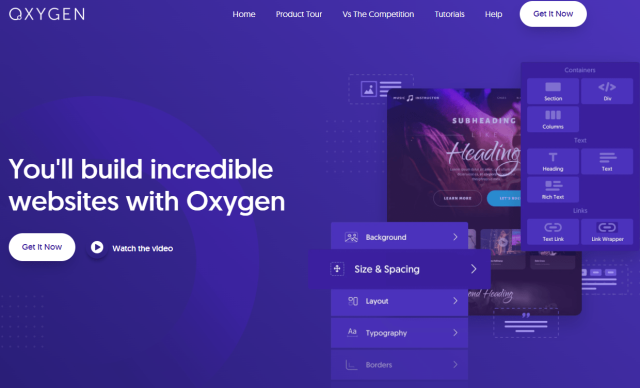 A bonus in Oxygen Builder is that you get an unlimited site license for client use. Plus, Oxygen Builder is developer-friendly, and you get advanced design tools.
You can also design custom web headers in Oxygen Builder with creative elements.
---
3. Divi Builder
Price: $70-$199
Divi Builder is one of the most recommended page builders. With Divi Builder, everything is made simple, from design layout to settings to the interface.
Like Oxygen Builder, Divi Builder also gives unlimited site licenses, including client use and a rock-solid security system. What'sWhat's more? Divi Builder is the only page builder updating with new features and tools regularly.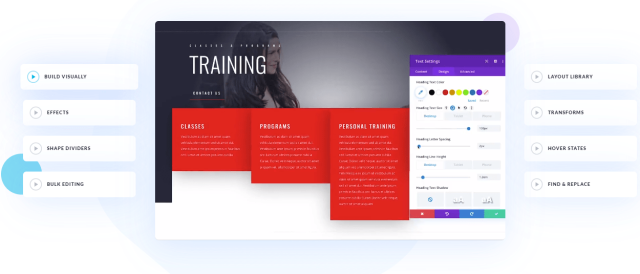 Additionally, Divi Builder provides exclusive email opt-in plugins via Blood, and you can build your social media promotions using Monarch in Divi Builder.
Note: Check our detailed Divi vs Elementor comparison here.
---
4. Thrive Architect
Price: $90-$228
Thrive Architect is a robust page builder that integrates smart landing page templates, exclusive design elements, and easy drag-and-drop options.
In Thrive Architect, you get ultra-flexible layouts, making it easier to design. Immersive style detailing, hovering effects, and font customization are also possible.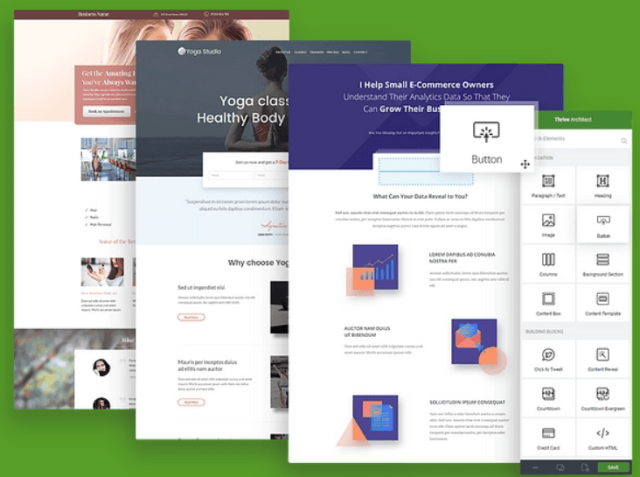 You can make tweaks with adjustments to the mobile preview simultaneously. With Thrive Architect, you can also give a modernized touch with dynamic animations.
---
5. Brizy Builder
Price: $49-$199
Brizy Builder is a next-gen custom page builder that is accessible by anyone.
In Brizy Builder, you basically get 36+ powerful elements with a flexible visual editing option wherein there is no need for excessive coding or programming.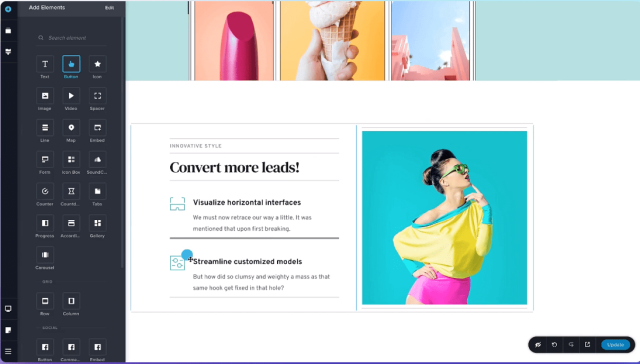 Brizy Builder gives 100+ pre-designed templates, which make the workflow easy. Plus,
Brizy Builder is brilliantly responsive. In fact, Brizy Builder is 8x faster than competitors.
---
6. WP Bakery
Price: $45-$245
WP Bakery is another SEO-friendly page builder that has excellent premium features.
In WP Bakery, you get 100+ predefined layouts and 40+ unique grid templates to use. WP Bakery also offers 50+ content elements with 200+ exclusive add-ons.
You can visibly see the number of benefits you can get with WP Bakery.
---
7. Visual Composer
Price: $49-$849
Visual Composer is a neutral page builder with a knowledge-packed API.
From small business owners to big agencies to content marketeers, anyone can use Visual Composer because it is a simplified developer-friendly builder. In fact, Visual Composer has rich design controls, catchy popups, and a robust visual editor.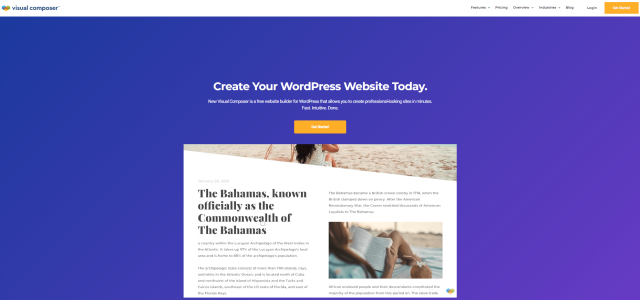 With 500+ content elements, blocks, and add-ons, you could not go wrong with Visual Composer. A set of powerful integrations are available with Visual Composer.
---
8. Avada
Price: $19-$59
Avada is a well-compiled page builder with fresh global settings. In Avada, you can create countless sliding bars and popups with creative elements. Using Avada, you can easily do image optimization, font management, and CSS optimization.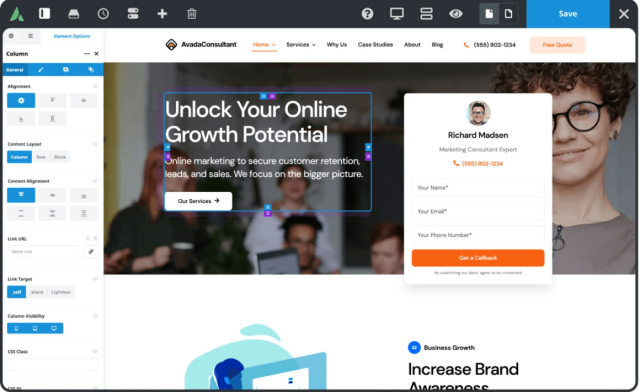 Avada has literally everything you need under a single roof called Avada Studio.
---
9. Genesis Pro
Price: $360/year
The Genesis Framework was created by StudioPress, which WP Engine later on acquired. After a complete revamping, they launched Genesis Pro, which is a standalone page builder for WordPress. Now you don't even need to use Genesis Framework to use the Genesis Pro; however, the Genesis Framework brings a lot of interesting features to the table.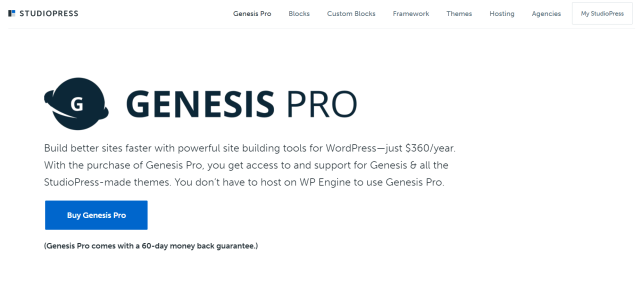 Some of the features of Genesis Pro are advanced block fields, all StudioPress themes, block permission-based control, built-in SEO functions, and so on. Genesis Pro is much better than Elementor because it also integrates with Gutenberg, and if you combine both Gutenberg's features with Genesis Pro's, you can create amazing websites.
10. Gutenberg:  
Price: Free to use
Gutenberg is the new editor of WordPress, you can use Gutenberg to design your website like the Elementor plugin. If you are a beginner at WordPress then you will get advice with its block editor. Before Gutenberg, the WordPress editor was known as a classic editor but it doesn't use the content blocks as like Gutenberg.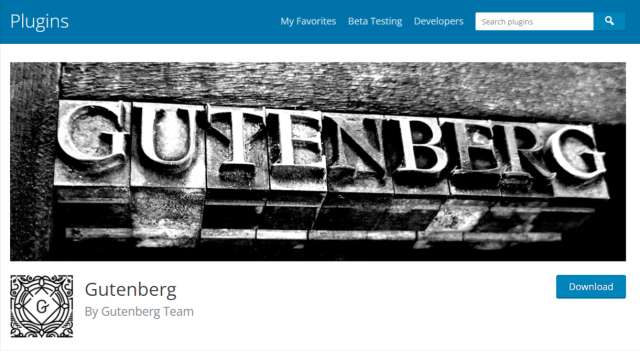 You can use Gutenberg for free as it was the core part of the WordPress. It is not a full page builder just like Elementor but we hope it could be better as a page builder.
---
Note: Webflow is another reliable alternative to Elementor. With Webflow you can easily create stunning websites on the go. We have already done a detailed comparison of Elementor vs Webflow, you can read the comparison here: https://kickassmasterminds.com/webflow-vs-elementor/
How to Choose the Right Page Builder? (A Guide)
Most online businesses are run on WordPress using powerful page builders. Still, with hundreds of page builders floating across the entire internet, it can be hard to choose the right page builder and eventually make the best use of it.
Don'tDon't worry. I have curated an exclusive guide with essential points to look out for in a page builder when making the final call. You can consider the following factors:
Easy-to-use features
In today's modernized tech world, almost everything is a click away. Similarly, you need to ensure that the page builder that you are choosing should have handy features which are easy to navigate.
For example, drag-and-drop options and customizable design settings make the entire workflow smooth and easy. Especially if you need to build a business from scratch, such easy-to-use features can be immensely helpful.
Pre-designed templates
Although designing is a creative boost for most people, not everyone would be delighted to design a page from scratch, so pre-designed templates by experts are expected. You need to ensure that the page builder offers in-built designs.
Along with design settings, you need to watch out for design elements, popups, and add-ons that can bring a spectacular impression on your page in progress.
SEO-friendly
The page builders that you choose should be a developer's best friend.
To give more context, let me tell you that any edit on the page should reflect on the optimization. Be it the hovering effect, adding a table of content, etc.
Most page builders are SEO-friendly, but it is better to check them before buying them.
Fair pricing
It is crucial to look for quality over everything else, but it does not mean that you need to compromise with the pricing of a page builder. In case you see a page builder priced extensively high solely for an added benefit, it is a red flag for real.
Ensure that the pricing is fairly fixed with no compromises. Some page builders provide bonus tools within their pricing packages, so beware of such offers!
More Elementor Guide:
Which is the Best Elementor Alternative?
Voila! There you have it! The hidden treasure of all the best Elementor alternatives that you can use for any sort of page building. All the best Elementor alternatives listed have ticked the boxes of handy features, templates, and SEO-friendly!
If you still have to break them down further, then Divi Builder tops the list, followed by Brizy Builder and Thrive Architect, excellent page builder alternatives.
Other Elementor alternatives like Oxygen Builder, Beaver Builder, and WP Bakery are good WordPress page builders with extraordinary design settings too.
Last but not least, Avada and Visual Composer are great deals with compelling features that you should try out for sure if the other alternatives do not help!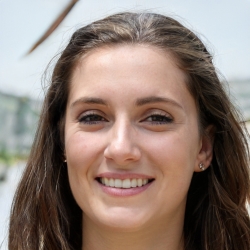 Latest posts by Olivia Baker
(see all)