We all are living in the modern era. From operating an online business to boosting your eCommerce business, each foundation comes with developing a website. It was earlier necessary to hire a developer or to have knowledge of coding for a website to be created. But, today websites are simple to create using online website-building services that offer customizable templates and interchangeable widgets that can be used to create websites.
The result is that the playing field has been leveled, and the entry barriers have been lowered significantly for anyone trying to promote their presence on the internet.
Among the best website-building services available, Squarespace and Elementor stand out and make developing a compelling website much easier.
Aside from WordPress page builders such as Elementor, there is another popular website builder known as Squarespace, a great option for building websites. Although, it can sometimes be quite challenging for us to pick one of them out of all of them.
Fret not. We have compiled detailed comparisons between the two to help you make the right choice.
Elementor vs Squarespace: Key Differences (2023)
| | | |
| --- | --- | --- |
| Basis | Squarespace | Elementor |
| Best for | Creating websites | Transforming the website appearance |
| Features | A few clicks will get you up and running! Themes are pre-built and ready to use. With their powerful SEO tools, you'll be able to get your website found. Utilize Squarespace analytics reports to measure your success. | Build a website with drag & drop ease suitable only for WordPress sites total of 300 templates working with 50+ widgets |
| Pricing | $16/Monthly | $59/Yearly |
| Free trial | The Squarespace free trial lasts for 14 days! | Start using basic features for free |
| Customer support | Great Support | Great support |
This was just an overview. Continue reading to review the detailed company.
A Detailed Comparison Between Elementor And Squarespace
Here we have listed the detailed comparison between Elementor and Squarespace.
About Elementor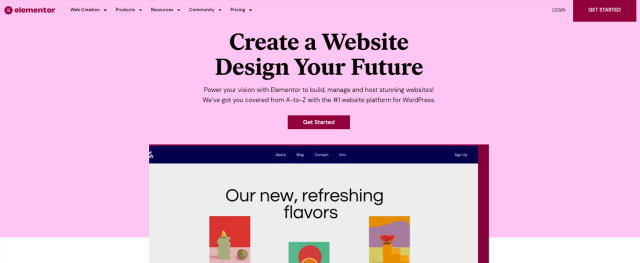 With Elementor, you can easily create beautiful pages using drag-and-drop functionality. This plugin provides you with a visual editor that can be used to create beautiful pages. In other words, it is designed to create dynamic websites for you quickly. With this WordPress plugin, there is no need to worry about complicated website design, and you can control every aspect of your website design through the same platform.
About Squarespace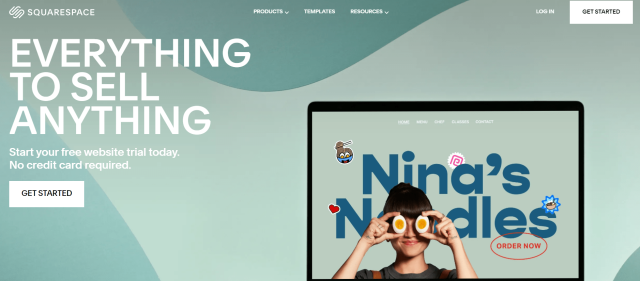 A content management system, CMS, or content management system like Squarespace is an all-in-one solution. This subscription allows you not only to design a website, but also to host its content, purchase domain names, market your products, and analyze its performance.
Easier To Use
With Squarespace, you can get up and running fast when creating a new website. It is simpler and quicker to create a new website with Squarespace. With only a few minutes of signing up, you will have a fresh online presence according to your settings. To start creating your content, you can choose from various templates and make changes. As all aspects of your site are managed in one place, there are no complicated settings regarding where your site is hosted and how it is served to your users, as everything is handled in one location.
On the other hand, it is a little harder to get Elementor up and running compared to other themes. Since Elementor sits on top of WordPress, it cannot be considered a tool that can help you choose and manage the domain you want to use, as it is a plugin that sits on top of WordPress. As with Squarespace, you cannot use it as a cloud-based platform as you can with Wix. For you to be able to install WordPress as well as Elementor on a domain you already own, you'll need to have a domain that's hosted that you can use.
Flexibility
If you choose Squarespace, you will always be limited to a total number of templates they have created for you to choose from and use according to your tastes. The options available to you as a user are endless, but there is a limit to how many options you can have since there are hundreds of templates with many customizable features.

Using Elementor as a website builder, you will discover that your options are virtually endless. With Elementor, you no longer have to be constrained to the library of templates developers offer. Instead, you can fully customize your site's entire design based on your specifications, starting from the very first pixel. You can use pre-designed templates for your WordPress-powered website (as with any other WordPress-based website). However, you are not obligated to use any of them, and even if you decide to use one, hundreds of thousands of WordPress themes are available today.
The Best Value For Your Money
It is essential to remember that Squarespace charges you a monthly fee once the 14 days free trial ends. Your Squarespace service will be discontinued if you don't pay for the plan. There are currently major pricing plans available. The pricing of Squarespace starts at $16/month. It comes with other pricing packages, including a business plan which costs $23/month, Basic commerce costs you $27/month, and the e-commerce sites will need at least $49/month.

Your monthly subscription fee gives you access to all the templates and tools available with the program and complete domain registration, hosting, and round-the-clock customer service. As long as you are paying for the service, you can edit and update your website as often as you like to keep it up to date.
The workings of Elementor are different. There are three pricing plan for this WordPress plugin which includes
Essential plan – Costs you $59/year
Expert plan – Priced at $199/year
Agency plan – Priced at $399/year
Once you subscribe to the plan, you can access a simple drag-and-drop editor interface that lets you quickly construct your pages. You will need to pay separately if you wish to purchase a domain name and a hosting package. We also have an exclusive Elementor Pro discount code for you to check out.

If you don't already have a domain and hosting, Elementor can be used as a WordPress installation tool so that less tech-savvy people can get started immediately.
Capabilities
In terms of eCommerce site builders, Squarespace has one. However, its capabilities are limited and larger companies that maintain thousands of products would be better served by a more custom solution. As a result, Woocommerce has become incredibly popular within the WordPress community. As for the best option on the market right now, aside from building your platform from scratch at great expense, there are very few better options than Woocommerce, which integrates smoothly into Elementor.
In contrast, WordPress and Elementor give you a much wider range of options. The Woocommerce plugin that was previously mentioned is also a compelling CRM system for e-commerce sites that are used by many businesses. So if you're aiming at increasing your online sales, you will invariably benefit most from Woocommerce CRM, which you'll only find on WordPress websites.
Which is the better CMS platform: WordPress vs. Squarespace
In short, WordPress offers a lot more features and customization options than the rest of the pack. It is easy to do almost anything you would like with WordPress, with nearly every feature you could imagine, and with just about any design. Despite these advantages, WordPress is also one of the most complex platforms to learn and master because of the power of its features.
In contrast, Squarespace is a platform where what you see is what you get. Using Squarespace is incredibly easy since its visual website builder is one of the most intuitive and easy-to-use tools we've ever used. You can get a website up and running in a few minutes after signing up.
The following are a few specific scenarios where we recommend considering Squarespace instead of WordPress. These scenarios include, but are not limited to:
Building a simple website without worrying about complex customization features or going into too much depth about a particular platform you have chosen is essential.
If you want to build a website visually, you prefer to use a tool that will make it easier for you to use.
If you want to use WordPress for your blog, you do not need to worry about the host, the theme, the plugins, or any of the tasks that come with it.
WordPress is one of the most rewarding platforms to work with as long as you don't mind a bit of complexity to your mix. If you're able to master the CMS, you'll be able to use it to launch projects that you'd be unable to launch with Squarespace if you weren't familiar with how it works. 
Elementor vs Squarespace: Pros & Cons 
In this section, you will get to know about the advantages and disadvantages of both Elementor and Squarespace. 
Elementor Pros:
Website personalization features
Most popular popup builder
Live font end-page editor 
Create post type layout
Template and block library
Create a custom header and footer 
Extensive mobile responsive option
Elementor Cons:
No white-label version 
Lack of schema
Squarespace Pros:
Advanced website analytics
Powerful Merchandising 
Professional email from Google 
Best drag-and-drop editor 
Offers unlimited bandwidth
Promotional popup and banner
Offers SSL security
Squarespace Cons:
Limited SEO customization
There is no phone support
Related Read:
Conclusion: Elementor vs Squarespace (2023)
Squarespace and Elementor have similar features and are aimed more or less at the same end goal: tailoring your company's website according to your specifications. There may also be cases where it is necessary to go through more complicated methods to access your new website. Still, these are the two most common methods to access your new website as fast as possible.
Squarespace and Elementor are designed to make it easy and affordable for you to design and manage your business' website without hassle. There are various ways to get a new website online, but these two are the most popular.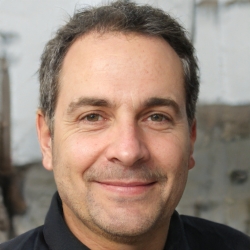 Latest posts by Tim David
(see all)