Wondering why female influencers are leading on social media? To get the answer to this question, you're on the right page because I've made a comparison of Male vs Female Influencers.
Instagram is one of the best social media platforms, and daily new influencers are rising. Most of them are female. Their popularity is increasing rapidly. It is the only industry where females are earning more than men. We all are familiar with the gender pay gap between males and females in different industries.
But here on social media, they are getting paid more than men because they are more popular. That's why today, I am here to explain why female influencers are leading in this industry.
So let's get started right away.
8 Reasons Why Female Influencers Are Leading
Here is the list of reasons why female influencers are leading in this industry.
1. More Women Are Choosing This Influencer Path
Because of the immense popularity of other women in this industry, more women are choosing this influencer path. Being an influencer means influencing a large audience, and female influencers are better at this than men. The number of women influencers is increasing day by day, which is why they are leading in this industry.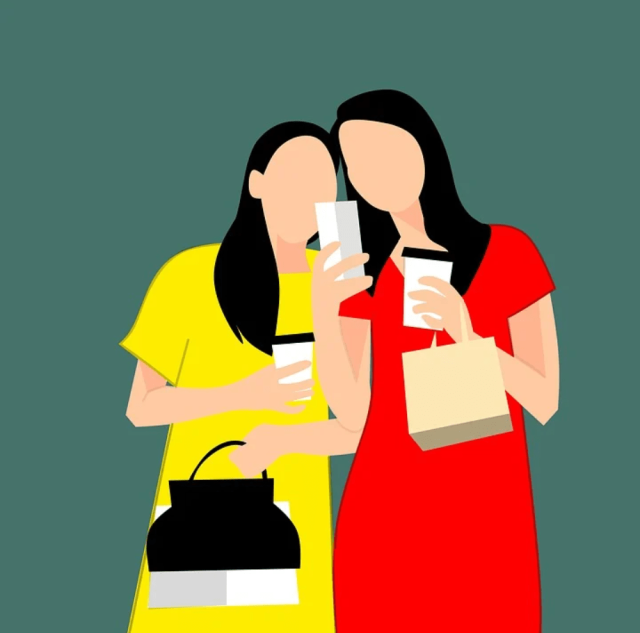 Choosing to be an influencer as a career option is also a bold choice that most men are afraid to make. They fear that they won't be able to grow as quickly as female influencers. They might be right about that, but many male influencers also started their journey from 0, and now they have around over one million followers. So it is all about dedication and how much work you're putting in.
2. To Engage Their Audience Female Influencers Upload Stories & Posts Regularly
Keeping the audience hooked is the best way to get more followers. Female Influencers know how to keep their audience hooked. That's why they are posting on an average one post or story on a daily basis. These posts can be about their daily life, sponsored posts, lifestyle, travel, or anything.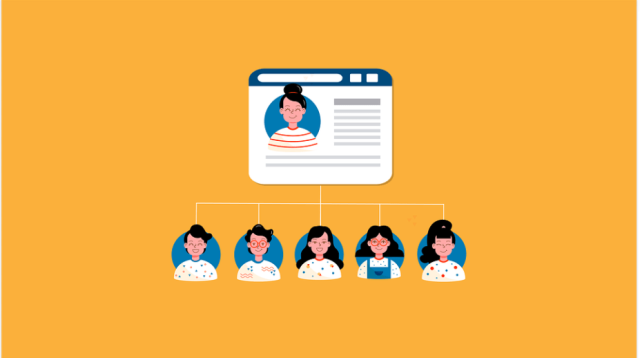 Male influencers also keep their audience updated about their daily life. But they don't upload posts & stories on a regular basis. Most men prefer to start a YouTube channel to talk about fitness, lifestyle, travel, or do vlogging in their daily lives. Once they put all their focus on YouTube, they start to lack on social media platforms. That's why they start to lose their social media audience. They need to create a balance between both of them.
3. Most Female Influencers Have Grown Because Of TikTok
Everyone is familiar with TikTok. This platform got immense popularity amidst the Covid-19 pandemic. That's when female influencers started to show their talent on TikTok from their home. They started to show their cooking skills, dancing skills, singing skills, makeup tutorials, etc., on TikTok, and because of that, more and more people started following them.
The current most-followed person on TikTok is Charlie D'Amelio, and she has around 134 million followers on TikTok. She is famous for her dancing, lip sync videos, vlogs, and her daily life activities. But men have also grabbed this opportunity to grow as an influencer. That's why the second most-followed person on TikTok is Khabane Lame, with around 132 million followers on TikTok.
4. Female Influencers Follow Trends More Closely Than Male Influencers
Nowadays, almost anything can start trending on social media. When one influencer starts following that trend, other influencers do the same. If someone is following the current trend, they will most likely get recognized by an influential audience. That's why female influencers follow trends more closely than male influencers.
One of the most recent trends was based on Nicki Minaj's High School song and James Young's Infinity song. Many female influencers have created videos on these trends and gained immense popularity because of it. Male Influencers also took this opportunity to grow and created various short videos on these trends.
5. Female Influencers Earn More Money Than Male Influencers
According to a study, it was found that female influencers earn more money than male influencers via Instagram. There are four tiers on Instagram. If a person has between 5k to 10k followers, then they are in tier one. Tier two is considered when an influencer has between 10k to 100k followers. For tier three, an influencer must have 100k to one million followers. The fourth tier is considered when an influencer has over one million followers.
The pricing of sponsored posts depends on which tier list you are in. Women charge more for every sponsored post because of their huge following. Men also get almost the same money per sponsored post on Instagram. But the number of men influencers is lower than female influencers.
6. Female Influencers Are Bolder Than Male Influencers
Female Influencers are more willing to take risks than male influencers. They are confident about their beliefs. They are not afraid to share their opinions on controversial topics. They speak freely on almost everything. They don't care about the criticism they get. They support feminism, where they believe women should be treated equally to men.
Male influencers typically avoid controversial topics. They are prone to stay in their comfort zone. That's why female influencers are bolder than male influencers, and people love this quality in them.
7. Female Influencers Are Starting To Diversify Their Content
Diversifying the content has become more demanding on social media platforms. Usually, an influencer shows the same type of content on their social media profile to stay in their comfort zone. But female influencers are starting to diversify their content because they know their audience can not keep on watching the same type of content repeatedly.
That's why they are creating content based on various niches. They create videos on different trends, everyday life, travelling, cooking, and so many things. Innovative transition videos are also becoming a popular trend in this industry, and female influencers are following it too. Male influencers have created diversified content for a long time now, and female influencers are starting it too and becoming more popular than male influencers.
8. The Demand for Female Influencers is larger than for Male Influencers
More and more brands are giving preference to Female Influencers to get them to do their promotion. The reason for this is that whatever way female influencers present themself on social media is always taken positively by the general public. But the case with male influencers is completely different. If they are seen doing something out of the ordinary, something out of their comfort zone on social media, then the response they get from their followers is always negative.
Take the example of Jhonny Depp; even though he didn't do anything wrong with Amber Heard, but everyone still thought he was guilty, and all the major brands who were involved with Jhonny cancelled his contract. Because of this, he also lost the role of captain Jack Sparrow in the Pirates of the Caribbean movie series. But at last, he won the defamation case against Amber Heard, and now everyone wants him back.
What's the Verdict? Male vs Female Influencers
So these are a few reasons why female influencers are leading in this industry. The gender pay gap between men and women has been around in various industries for a long time now, where men get paid more than women. But in this industry, it is becoming the reverse. Female influencers are starting to earn more than male influencers.
I hope with this Male vs Female influencers comparison, you can understand how female influencers are leading. Let me know your thoughts on this in the comment section below.
Frequently Asked Questions:
As an influencer how much money you can make?
If you have started then it is hard to make $10 – $50 per post, but as you grow your audiences you can easily make hundred to thousand of dollars per post.
How many influencers are females?
As compared to males there are approx. 85% of influencers are females.
Who pays for the influencers?
There are some ways by which influencers are making money and getting paid by brands, companies, and services.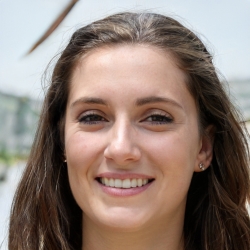 Latest posts by Olivia Baker
(see all)