Ever purchased a product because an influencer recommended it? Well, I am sure that makes up a lot of us. Influencer Marketing is becoming a top marketing strategy quickly. Brands contract influential personalities to project their products to their audience. Micro-Influencer Marketing is a new concept that recently joined the scene.
This strategy is the same as influencer marketing, except that these individuals have fewer social media followers.
What Is A Micro-Influencer?
Micro-influencers are social media users with between 10k to 50k social media followers. With an audience larger than an average user. Yet way smaller than a celebrity. Micro-Influencers promote brands or products related to their area of interest to their followers.
As the era of advertising is slowly taking the slow lane, micro-Influencers are gaining ground with authenticity. They have a rapport with their audience that brands are trying to harness.
Here are some examples of brands that make use of micro Influencers:
We have Daniel Wellington, a Swedish watchmaker.
This brand focuses more on micro Influencers. It does not bother with traditional advertising. One of its successful campaigns featured micro-influencers whose niches were mainly fashion and lifestyle. Influencers posted pictures wearing DW watches.
Also, the Banana Republic partnered with micro-influencers in their campaign, promoting hashtags like #itsbanana #brholiday #bananamovesyou plus others included by influencers.
Sephora's chief strategy over the years has been influencer marketing. It is almost impossible to miss a Sephora post on your feed if you are a beauty enthusiast.
The brand has reached over 20 million Instagram followers through subsequent campaigns using Macro and Micro influencers alike. Influencers mention a link in every caption that leads to the brand's website.
Micro-Influencers VS Macro Influencers
In as much as both influencer marketing are similar, we are going to be highlighting some differences.
Engagement:
One of the main differences is the amount of following. Macro-influencers have a significant following ranging from hundreds to millions of followers. Micro-Influencers have lesser followers, between 10k to less than 100k.
Even though Micro-Influencers have less following, they seem to have more engagement. A recent study shows that: micro-influencers generate a 7x more engagement rate than a macro-influencers average generation.
Micro-Influencers are considered the fastest-growing and most engaging category of the industry.
Their followers have a genuine interest in their content.
Reach:
Unlike Macro influencers, micro-influencers do not have a massive reach. Despite having a decent amount of engaging followers, their social media reach is incomparable to Macro influencers.
You may need to involve several micro-influencers to achieve the reach of one macro-influencer.
Affordability:
The cost of partnership with macro-influencers makes them less accessible. They are a no-go area for small businesses with limited budgets.
Micro-influencers are way more affordable and accessible.
Top 4 Reasons Why You Should Focus On Micro-Influencer Marketing
Here are the top 4 reasons why you should focus on Micro-Influencer Marketing.
1. Budget-Friendly:
Micro-influencers have lower rates which makes them highly cost-effective compared to Macro-influencers. With an increase in follower counts, so is an increase in cost. Naturally, influencers with a high following tend to charge more.
Brands invest a lot for one content piece yet receive limited ROI.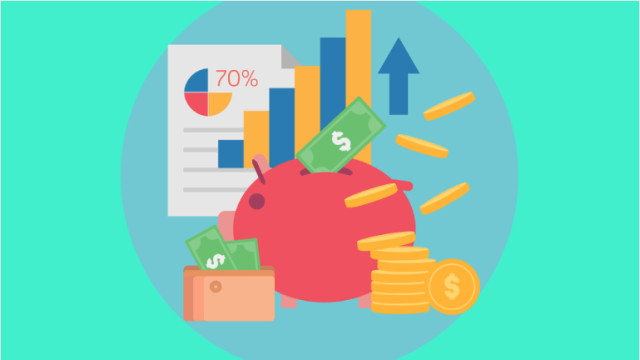 For example, macro influencer charge between $15,000 – $20,000 per post. Meanwhile, this amount can hire up to 15 micro-influencers. While big brands are looking to work with celebrities and macro-influencers because they can afford them, small businesses can optimize micro influencing to achieve visibility.
2. They Are Ambitious:
Micro-influencers tend to over-deliver in a bid to impress their client.
With fewer messages to attend to, they usually respond quickly. They also engage more with their audience. They provide the audience with thorough knowledge of your brand, breeding genuine interest.
Apart from their community of followers with peculiar interests, Micro-influencers put efforts into creating top-quality content at a cheaper rate. Providing your product matches their niche audience, you will often get great results.
3. Authenticity:
Micro-influencers have higher engagement rates and are more personal with their viewers. Macro influencers sometimes saturate their audience with paid adverts with different brands. Micro-influencers reflect their personality in their content and are more authentic. For these reasons, micro-influencers have earned trust and reliability.
4. Multiple Reach:
Due to micro-influencers affordability, a brand can expand its reach by collaborating with several micro-influencers. With each influencer possessing a genuine audience and community. By endorsing various influencers of different ages, races, gender, and geographical location.
Brands can reach audiences they probably would not have achieved with macro-influencers. Brands can rely on the highly curated community of these influencers.
How To Get Started With Micro-Influencer Marketing
Follow these steps to get started with Micro-Influencer marketing.
Step #1: Specify Goals
Determine what you intend to achieve and what a successful campaign means to your brand. Define the key performance indicators for your campaign and set goals accordingly. Setting up performance indicators helps you measure your campaign effectiveness while still running.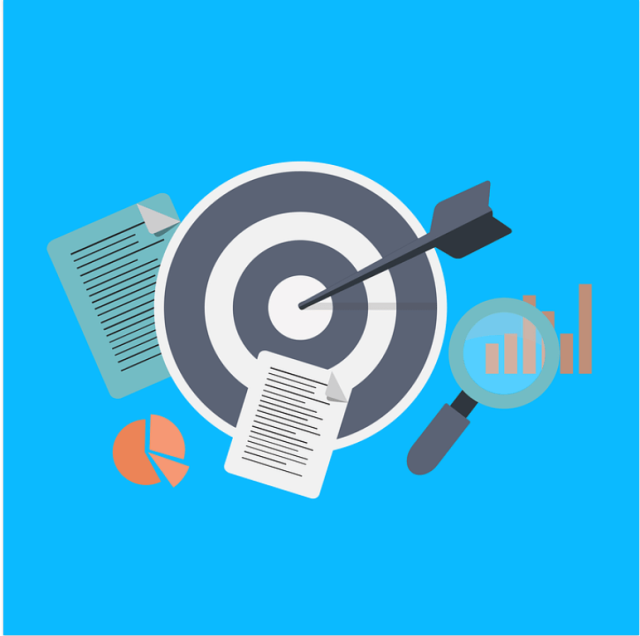 Here are some goals to have in mind;
Brand awareness
Promote Sales
Increase engagement
Build audience
Gain customer loyalty and trust
Generate leads
Key performances indicators to take note of;
Engagement rate
Reach
Follower increase
Impression
Views
Sales
Step #2: Establish a Budget
Determine your intended expenses for the marketing campaign. Micro-influencers cost up to 15x less than Macro influencers and celebrities. With about $5,000, you can expect to promote up to 50 micro-influencer posts and reach approximately 100k people.
Alongside monetary payment,micro-influencers can be motivated with;
Free product samples/early access to new products
Gift cards
Access to exclusive events
A shoutout on your social media profiles
Step #3: Sourcing for the right influencer
Probably the most challenging part of launching an influencer marketing campaign. Finding micro-influencers that match your brand desires takes a lot of research and time. Here are the qualities you should look out for when sourcing for influencers:
Authenticity
It is crucial to evaluate the authenticity of an influencer before partnering.
Some influencers are now resulting in dishonest ways to boost followers. Checking engagement rates will help you detect if their followers are real or not.
Relevance
It is vital to make sure an influencer is relevant to your brand niche. Ensure that their followers are your target audience. Prioritize relevance over the number of followers. Choosing an influencer with a decent yet relevant fan base can yield great results for your brand.
Creativity
The ability for an influencer to creatively represent your brand is paramount.
Nobody wants products thrown at their faces. An influencer should be able to breed genuine interest in their audience. A creative influencer should be adept at creating aesthetically pleasing images and quality videos.
Engagement rate
To measure an influencer's influence, you need to take note of the average number of interactions on their post. It will give you an insight if the influencer has an engaged community. You may also want to observe the type of content they create.
Step #4: Negotiate fees and draw up an agreement contract
Here is a vital next step after finding an influencer. It is principal to have the money talk. Negotiate fees based on your budget and expected deliverables. After payment has concluded, you will need to create a contract that includes the following:
1. Payment
2. FAQ/description of your product
3. Usage right
4. Duration of contract
5. Content Deliverables
6. Deadlines
7. Cancellation clause
Step #5: Result Measurement/Tracking
It is also crucial to track and monitor the result of your campaign.
It will help you see the performance of your content and help inform future campaigns.
Here is how you can track content performance:
Using Instagram Branded Content Tools
This feature makes it easy for brands and influencers to work together in a more transparent setting. The paid partnership label on top of the feed post discloses your collaboration and adds credibility.
You can also track how your content is performing by using insight.
Pros & Cons Of Working With Micro-Influencer:
Here are some pros & cons of working with the Micro-Influencer. Let's have a look.
Pros:
High Engagement
They cover a huge range of niches
Micro-Influencer can also provide useful backlinks
They can appear more authentic
Offers lower cost
Only some platforms specialize in working with micro-influencer
Cons:
Less brand awareness and recognition
Lower reach than other types of influencer
Related Read:
Conclusion: Micro-Influencer Marketing (2023)
Micro-influencer marketing is great for startups and small businesses.
It is vital to consider the performance of previous work done by an influencer before concluding the contract.
You need to possess a considerable level of brand awareness to determine what type of influencers to use.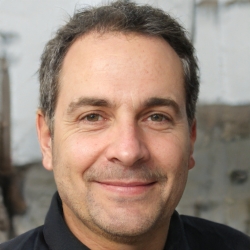 Latest posts by Tim David
(see all)