Have you ever wondered what you can do with the help of Elementor Cloud? Well, you're about to find out.
Elementor recently launched Elementor Cloud to offer its users hassle-free hosting solutions and web creation tools. Many existing users are also shifting from Elementor Pro to Elementor Cloud to improve their workflow. The reason is apparent—they are getting more features and automation tools with Elementor Cloud. But these are only basic facts known by users because there are more things you might be unaware of.
In this post, I am going to list 8 things you can do with only Elementor Cloud.
Let's get started.
8+ Things You Can Do With Elementor Cloud Only
You must know some unknown facts about Elementor Cloud before buying the plan.
Build Unlimited Websites with One Platform
Customize Your Websites with Live Editor
Speed Up Your Workflow With Custom Kits
Everything You Could Do with Elementor Pro
Optimize the Performance of your Website
Advanced CMS Tools
Top-Notch Hosting Solutions
World-class Customer Support
1. Build Unlimited Websites with One Platform
If you're a Web Creator and solely focus on creating websites, there is no better option than Elementor Cloud. It allows you to create beautiful and swift websites without any limits. The all-in-one solution offers you built-in hosting features without the need to pursue third-party WordPress services.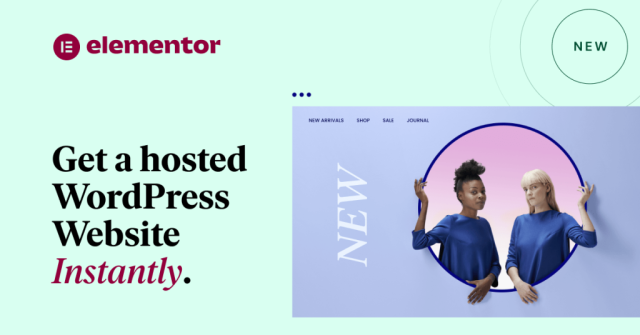 With pre-installed WordPress CMS in Elementor Cloud, you can start creating websites right away. You can also get options to connect your domain at no extra cost. And if you ever decide to switch services, you can easily export your website to other services.
2. Customize Your Websites with Live Editor
Elementor Cloud offers an exclusive drag & drop live editor that allows you to create websites in real time. You can visually customize any part of your website without the need for coding knowledge. With a single Elementor Cloud license, you will get 300+ templates and 90 amazing widgets that will help you give a pixel-perfect design to your website.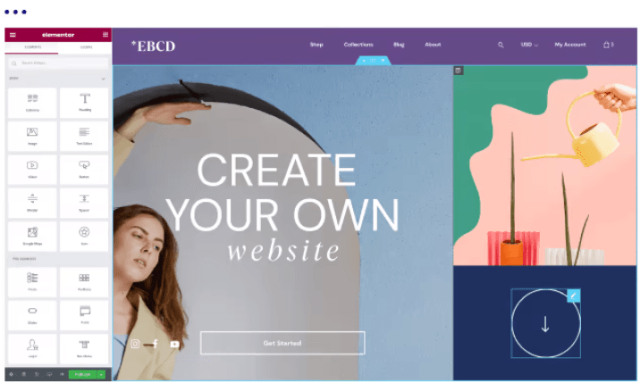 While customizing a website, you can use advanced features like margins and padding to seamlessly adjust complex layouts. Also, improve your consistency and workflow by setting typographies and colour codes.
3. Speed Up Your Workflow With Custom Kits
Elementor offers you to choose from 100+ responsive and ready-to-use website kits. You can explore all the standard and branded website kits in various categories and choose the one that suits your business. Here you can find different genres such as beauty, blog, eCommerce, fashion, technology, travel & tourism, and many others, so you never get out of options.
Basically, custom kits are pre-built templates that save you time from the manual customization of websites. You can choose a kit in a specific category and make your website go live within a few clicks.
4. Everything You Could Do with Elementor Pro
The best part of using Elementor Cloud is that you get all the Elementor Pro features included with the subscription. In fact, Elementor Cloud contains two times more features than Elementor Pro.
Let's have a look at the features you will get with a single-user license.
All Elementor Pro features 
Website Hosting 
SSL certification
20 GB storage 
Automatic backup
CDN by Cloudflare
100K monthly visits 
Free Elememtor domain
Instant setup 
24/7 live chat 
Don't believe me? You can compare the features of Elementor Cloud and Elementor Pro here to see for yourself.
5. Optimize the Performance of your Website
If you're concerned about your website's speed and performance, you can create your website using Hello Theme. It is a lightweight theme built with minimal scripts and styling. Websites built with the Hello theme usually have faster site load and SEO results than other websites.
The Hello theme also comes with a free and pro plan, but you will get only basic features. But with Elementor Cloud, you will unlock the full potential of this unique WordPress theme. However, it is mainly used by developers for better customization.
6. Advanced CMS Tools
With Elementor Cloud, you get hands-on top-class CMS tools that will help you create, host, and manage websites hassle-free. The dashboard of the Elementor Cloud lets you connect your website to a custom domain and helps you restore the backup. Whereas Elementor covers technical logistics, it is easy to add a professional touch to your website with Elementor Cloud.
It offers small snippet shortcodes to help you boost your website's functionality. You can copy and paste these shortcodes and extend your website's performance with third-party integrations. To populate your website with content, you can use dynamic elements to create personalized information for data-driven applications and different users.
7. Top-Notch Hosting Solutions
Elementor Cloud offers you to host any website for various purposes, such as an eCommerce store, portfolio, blogging, or corporate website. If you compare Elementor Pro with Elementor Cloud hosting, there is a lot of difference. With Elementor Pro, you need to buy hosting separately, and installing the plugin on WordPress is also a hectic process. First, you need to download the file, then install it on WordPress.
With Elementor Cloud, you don't have to undergo such a process. You can set up your Elementor Cloud account and start building websites immediately. In fact, you don't even need a WordPress host in order to use Elementor Cloud.
8. World-class Customer Support
Unlike Elementor Pro, Elementor Cloud offers premium and worldwide customer support to its users. Their customer support staff are located across the globe to make sure you get solutions to your queries 24/7 within your time zone.
You can contact the support staff team via live chat, email, and text-based messaging anytime. And you will get fast and accurate solutions to your queries from Elementor professionals. The Help Center of Elementor Cloud also provides a rich knowledge base with documentation and helpful articles. It will help get started with Elementor Cloud from scratch.
Related Read:
Conclusion
Elementor Cloud is the future of web creation and hosting. With a single-user license, you will not just create beautiful websites but also be able to nullify the technical and financial hassles you face while creating WordPress websites.
It is also packed with Elementor Pro features. So if you are already using the Pro subscription, you can upgrade your account to Elementor Cloud to get more advanced features to streamline your workflow. You will also get a 30-day money-back guarantee, so it's a win-win situation for you. So it's worth giving it a try.  
Frequently Asked Questions:
Does it work with all the themes?
Of course, it works with all the themes that respect the coding standard of WordPress which is set by its Codex.
Do they offer a free trial?
No, Elementor Cloud doesn't offer any free trial but instead, they offer 30 days of refund policy.
What is the mode of payment on it?
Elementor Cloud accepts payments via PayPal, all major types of credit cards, and Stripe.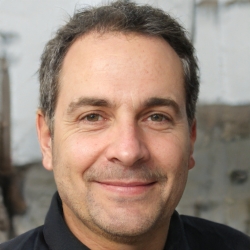 Latest posts by Tim David
(see all)