Launching your online store, but confused about which is the best WooCommerce hosting solution? Your hunt stops right here!
Having a reliable hosting provider, specially dedicated WooCommerce hosting, is crucial. The success of your online store depends on how well your hosting provider is. Sometimes, shared hosting may not work for your online store. Mostly because you will need higher resources that shared hostings may fail to provide.
With plenty of hosting solutions in the market, choosing the right one can be confusing and time-consuming. Additionally, no one has time to experiment with multiple hosting providers, especially when your business is all set to roll!
We have handpicked the top 7 WooCommerce hosting with powerful features to take your online store to the next level to ease your search. By the end of this article, you will find the best hosting solution that fits your store's needs.
With that, let's dive in!
Best WooCommerce Hosting In 2023: (Top Rated)
If you are in a hurry or don't have so much time to go through the full article then check this list and choose the best one for you. 
| | | |
| --- | --- | --- |
| Sr. No. | WooCommerce Hosting | Price |
| 1. | SiteGround | $3.99 per month |
| 2. | BlueHost | $2.95 per month |
| 3. | Kinsta | $7 per month |
| 4. | WP Engine | $24 per month |
| 5. | HostGator | $2.75 per month |
| 6. | LiquidWeb | $19 per month |
| 7. | Nexcess | $19 per month |
List of The 7+ WooCommerce Hosting (Top Rated 🎯)
Here is the list of 6+ best WooCommerce hostings here.
SiteGround
BlueHost
Kinsta
WP Engine
HostGator
LiquidWeb
Nexcess
1. SiteGround
SiteGround is one of the best hosting providers with wide popularity, powerful features, and affordability. Due to its robust and unique security hosting solutions, it is officially recommended by WooCommerce and WordPress. Additionally, when you opt for SiteGround, WordPress and WooCommerce are automatically installed, so you do not have to spend time installing them manually.
Another feature that puts SiteGround on top of all the other WooCommerce hosting providers is their 24/7 industry-leading customer support. Specifically talking about WooCommerce hosting, SiteGround offers managed WooCommerce hosting plans, meaning all the technical aspects will be taken care of by SiteGround while you focus on building your store.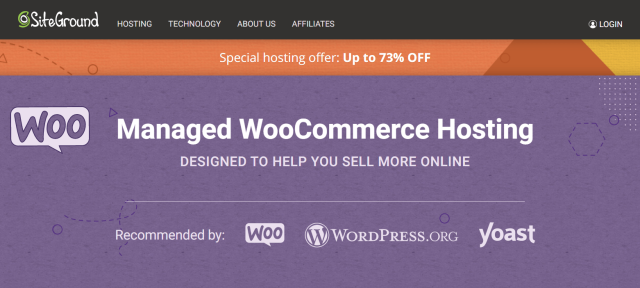 Furthermore, it offers top-notch speed with SSD servers and provides one of the most powerful cache systems. This advanced-cache system has proven to speed up your website by anywhere between 50-500%. Lastly, it does not offer a free trial, but the plans are backed by 30-day money-back guarantee, making your purchase risk-free!
Features:
Free SSL with all the plans to keep your store secure.
Daily backups, so you never lose your website's data.
Easy integration with over 140+ payment gateways to accept payment out-of-the-box.
Quick shipping configuration options.
24/7 customer support with a quick and excellent response.
Ultra-fast platform to generate higher sales.
Extremely beginner-friendly.
Pricing: SiteGround's WooCommerce hosting pricing starts at $3.99/month and goes up to $10.69/month for their highest plan.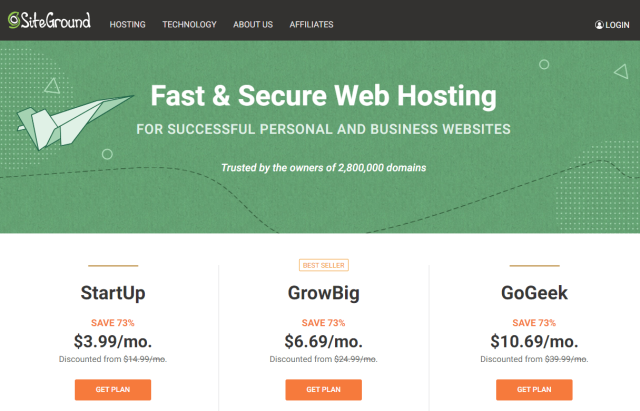 2. BlueHost 
The next hosting provider that we admire is BlueHost. BlueHost is one of the oldest hosting providers with millions of users worldwide. It is rated as the number one hosting provider for beginners and small business owners. Similar to SiteGround, BlueHost is also officially recommended by WordPress and WooCommerce.
This excellent hosting provider lets you launch your online store with top-notch speed, higher security solutions, and zero technical know-how. It provides a perfect mix of WooCommerce plugins, tools, and expert guidance. You can launch your website within minutes since it offers pre-installed WooCommerce and WordPress.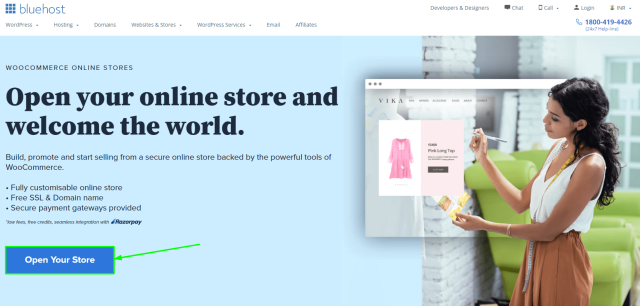 Furthermore, with customer support, the team helps you set up your store, customize your store as per your needs, add products, and use various plugins. There are automatic updates by the hosting provider to ensure your online store is running and updated with all the new features.
Features:
Allows you to add unlimited products even with the basic plans.
In-built email marketing to keep your sales up.
Free Jetpack Installed with all the plans.
One-click payment processing installation.
Free SSL to secure your online store.
Free domain for the first year.
Pricing: To get BlueHost at the most affordable price, you can opt for 36 monthly plans. The pricing starts from $15.95/month to $32.95/month.
Note: Check this year's upcoming BlueHost Black Friday here.
3. Kinsta 
Kinsta is a premium WordPress hosting provider that has been in the hosting world for 10 years now. It highly focuses on speed to increase your online store's ROI and takes care of all your store's needs with its managed hosting solutions.
The infrastructure of Kinsta is highly-designed for WooCommerce, which means it can handle the sudden traffic surge without affecting your website's speed. Talking about WooCommerce specifically, Kinsta provides a one-click auto-installer for WooCommerce that saves your time and launch your store in minutes.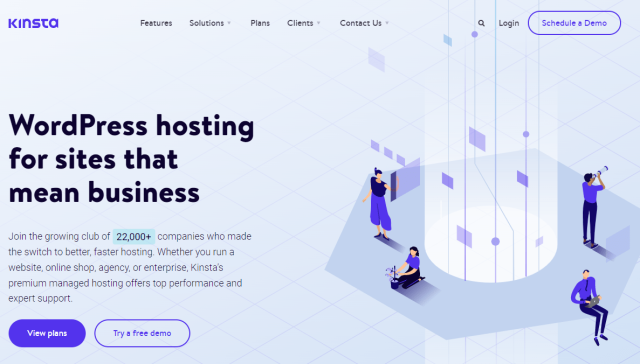 Additionally, the security features of Kinsta remain top-notch. The user interface is extremely easy to use and beginner-friendly. Whether you are running one store or multiple, you can manage all your websites from one dashboard. Furthermore, the dashboard also gives you an overview of the analytics and data, so you know how well your store is performing.
Features:
Free SSL on all the plans.
Offers six backup methods, so you can always have your store's data safe.
Option to choose from 29 data centers worldwide.
Free unlimited migration to Kinsta.
Excellent 24/7 customer support.
Customizable plans for every business needs.
Price: The plan starts at $30 and goes up to $1500, depending on your store's needs. It also offers enterprise solutions and customizable plans.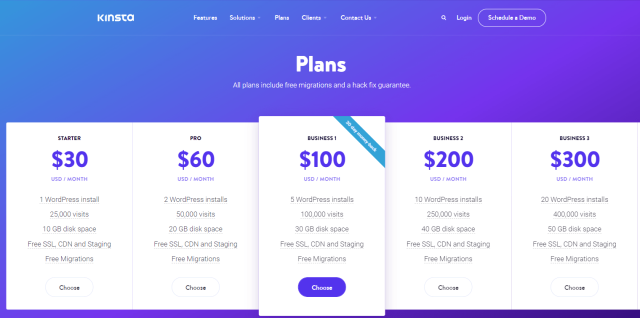 4. WP Engine 
WP Engine is one of the fast, secured, and reliable premium hosting providers on the list. They offer hosting solutions suitable for beginners to big agencies. Their robots infrastructure is designed perfectly to handle sudden traffic spikes, which means your store will be up and running irrespective of the traffic.
Besides excellent hosting features, WP Engine also provides free access to Genesis and StudioPress. WP Engine beats its competitors and has been emerging as a number one WooCommerce hosting provider by providing automatic security updates, automatic caching, top-notch security solutions, and more.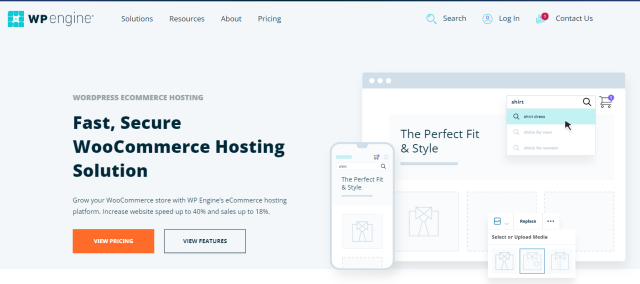 Coming to the user interface of the hosting provider, it is extremely easy to use. You can launch your new WooCommerce store with a click of a button. The dashboard offers an overview of your websites, so you know your store's performance. Furthermore, WP Engine takes care of all the technical aspects, meaning you do not have to work on the management of your website manually.
Features:
Free SSL certificate on all the plans.
Automatic backups on all the plans.
Free access to 35+ stunning themes to design your store.
Integrated CDN to boost your store's performance.
Automatic website migration with zero downtime.
Excellent 24/7 customer support.
Pricing: The WooCommerce hosting plans start at $27 per month.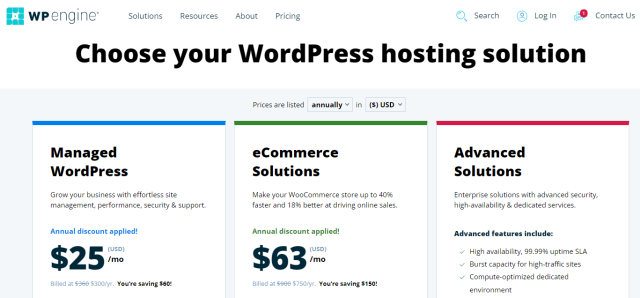 5. HostGator 
Another popular hosting provider is HostGator. It hosts over eight million domains worldwide and is one of the leading hosting providers that offer exceptional WooCommerce hosting. The hosting provider offers blazing-fast speed and security and a 99.9% uptime guarantee.
HostGator offers a hosting solution for beginners as well as large website owners. There's a one-click WordPress installation that saves your time. Furthermore, it offers a free domain for a year; this means you get extra savings on your purchase.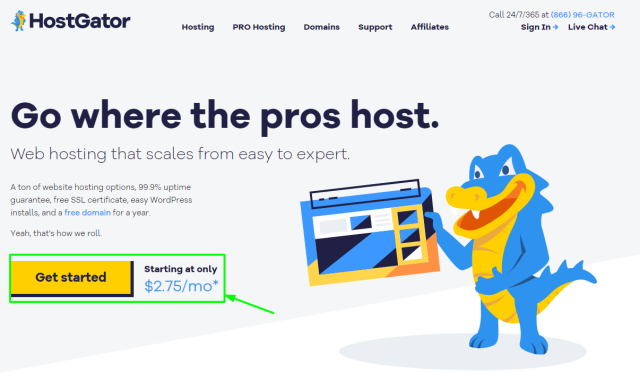 Another feature that makes HostGator unique from other hosting providers is that while other hosting providers offer standard 30 days money-back guarantee, HostGator offers 45 days money-back guarantee on all the plans. There's also plenty of eCommerce tools to set up your store with ease.
Features:
Unmetered bandwidth even on the basic plans.
Free SSL and domain included with all the plans.
One-click WordPress installation for a quick setup.
$100 Google Adwords.
99.9% uptime guarantee.
Free SEO tools on the top-tier plans.
Pricing: HostGator offers affordable pricing plans. The basic plan starts at $2.64/month to $5.08/month.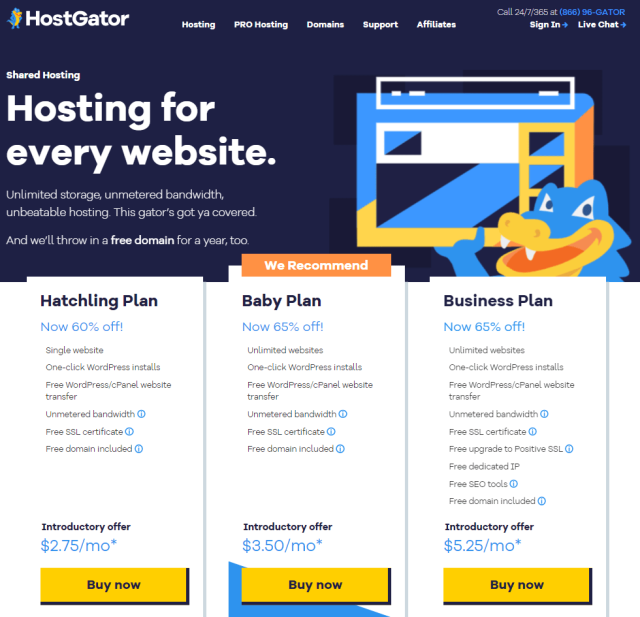 6. LiquidWeb
LiquidWeb has been in the WordPress world since 1997. It stood out as one of the leaders in VPS and managed WordPress hosting with robust hosting features. The hosting provider offers lightning-fast speed, security, and reliability, making it a completely hassle-free hosting solution.
Additionally, LiquidWeb is well known for its customer support. You can contact the support team 24/7 for any queries and resolve them within minutes. Furthermore, it recently added managed hosting that includes automatic security updates, free SSL automatic monitoring, and more.

The intuitive dashboard by the hosting provider allows you to manage all your websites without any hassle. Additionally, LiquidWeb offers dedicated WooCommerce features that make it a dedicated WooCommerce hosting solution. Lastly, it is an affordable solution for any business owner looking for a reliable hosting provider.
Features:
Ultra-fast loading time with built-in CDN and advanced caching solutions.
Plugin speed monitor to boost your website's performance.
Sales monitor to track your business' progress.
WooCommerce automated testing with all the plans.
Automated backup with unlimited email accounts.
Thirty days money-back guarantee with all the plans.
Pricing: The pricing starts at $12.75/month. However, there's a free plan with the ongoing sale where you can use it for free for 30 days and pay $19/month later.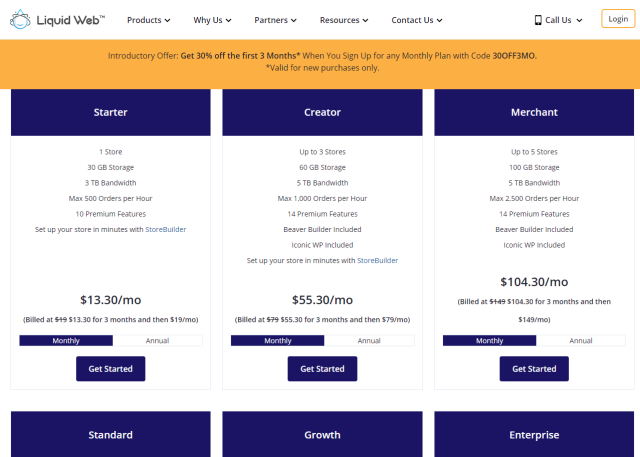 7. Nexcess
Nexcess is the leading managed hosting provider which is recommended by WooCommerce. It provides the best value for WooCommerce hosting. For anyone who wants to boost their online store, then Nexcess is the best choice for them.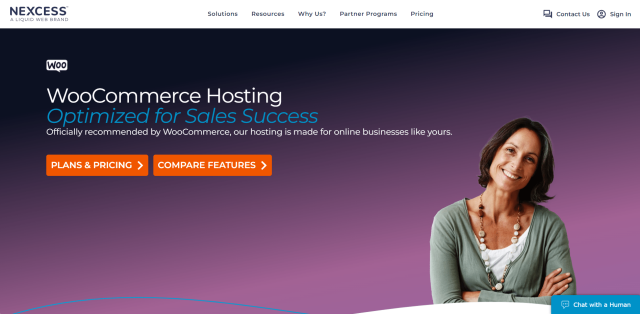 Nexcess has created a fully featured eCommerce platform with a series of partnerships. It comes with many advanced features like VPS enabling, which may help you to handle the traffic during the shopping season.
Features:
WooCommerce optimization 
Optimize for SEO
Javascript and CSS management
Unlimited staff account
Lightning fast eCommerce with DNS service and global CDN
Smart monitoring alert
Pricing: Nexcess offers six different types of pricing plans. Its pricing range starts at $13.30 for three months to $699.30 for three months.

Final Thoughts: Best WooCommerce Hosting (2023)
And that's a wrap to our list of best WooCommerce hosting! All the hosting providers mentioned above are excellent irrespective of your needs. No matter which hosting provider you pick, your business is bound to boost with the powerful features dedicated and designed especially for WooCommerce.
In addition, most of the hosting providers offer a money-back guarantee, so if you do not like the service, you can claim a refund and switch to the other hosting provider. Lastly, pick the hosting provider which suits your budget and store's needs.
We hope our article helped you find out the right hosting provider for your store. Which hosting provider are you choosing? Let us know in the comments section below.
FAQs: Best WooCommerce Hosting
Do I need a special WooCommerce hosting solution?
Businesses are unpredictable. While you may think that your business can run online with just a few products and lower traffic on shared hosting plans, you never know when your business goes up. Shared hosting will not fulfill the resources' needs and the traffic spikes. Therefore, is it better to have a dedicated WooCommerce hosting solution? 
Is there a free WooCommerce hosting plan?
If you want to try out WooCommerce hosting for free, LiquidWeb currently offers 30 days of the free plan. You can try out the plan and get your online business up in minutes. 
Which is the best WooCommerce hosting for small businesses?
If you are looking for an affordable and best WooCommerce hosting provider, SiteGround and BlueHost will be your best pick. 
Which is the best WooCommerce hosting for large businesses?
Kinsta and WP Engine work best for large enterprises with higher needs with powerful tools and features.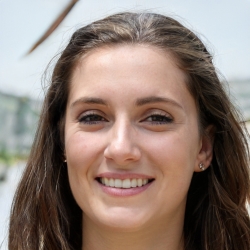 Latest posts by Olivia Baker
(see all)