On the verge of buying a Viddyoze license? Before you do that, check out this detailed Viddyoze Review to know everything about this software.
Viddyoze is one of the best video editing software available in the market. It has been in this industry for over five years now. Everyone knows that videos are the only media that is becoming more and more popular on social media platforms. So it is crucial to create more engaging video content than ever.
Most business owners are promoting their business through videos, and it has been fruitful for them. It is always a good time to switch your content to video, and with this Viddyoze review, you can learn all the pros and cons of this video editing tool.
So let's get started right away.
Viddyoze Review: In a Nutshell
Viddyoze is video editing software that makes your video editing process as simple as possible. The efforts of David Chamberlain, Joey Xoto, and Jamie Garside brought Viddyoze into the existing back in 2015. Viddyoze was Joey Xoto's brainchild. He was a course creator who used to teach how to create videos and edit them.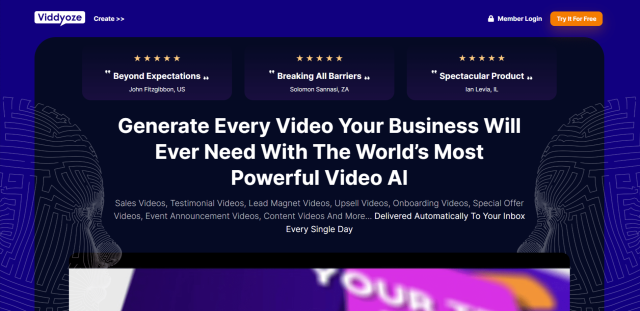 Later on, he decided to create a video animation software, and that's when he presented his idea to his other two partners. Since then, Viddyoze has released three different versions of the software. It offers YouTube intros & outros, pre-made templates of logos, and a lot of other things that you need to make your video perfect.
Note: We have listed some of the best working Viddyoze Coupon Codes here.
Viddyoze Features
Check out these fantastic Viddyoze features and see the difference between Viddyoze and other video animation software.
1. Video Templates
Video Templates are the best feature of Viddyoze. It is always good to use video templates for your video. It offers all kinds of video templates that you will need to create outros, intros, or add within the content. All of these templates are carefully crafted so that you can easily use them in your videos.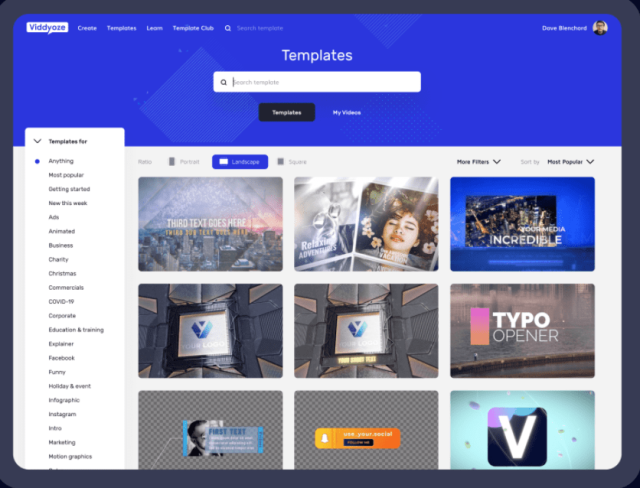 The categories of video templates are alpha, outros, intros, logo, extended, overlay, social, transition, title, and live-action. You will find hundreds of video templates under these categories. All of these templates are easily customizable, so you can turn them in any way you want.
2. Templates Club Animation
Viddyoze offers more than 1500 templates in Templates Club animation. You can access all of them only if you purchase its monthly subscription. The library of Templates Club animation also keeps yet to be released templates and developing templates as well. All the latest projects of Viddyoze templates will also be there in the library.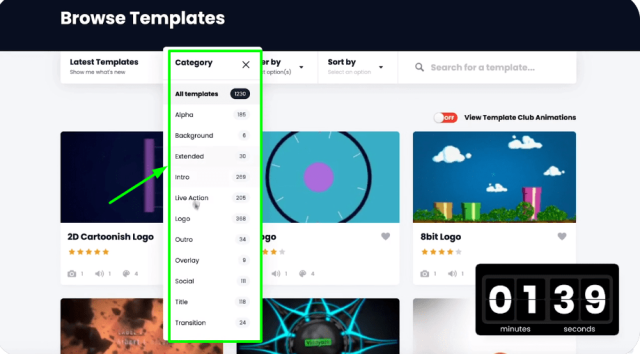 Along with these templates, you also get access to multiple audio options, image editing tools, multi-front support, background removal tools, and so on.
3. Multiple Users In A Single Account
If you are running an agency to create or edit videos for your clients and you have multiple team members, then you might think that you will need multiple accounts of Viddyoze. It is definitely not the case. If you purchase the business plan of Viddyoze, you can create multiple user logins with just a single account.
Now your team members can work on multiple projects with just a single account of Viddyoze.
4. White Label Feature
It is always best to label your videos so that they can't be stolen. That's why Viddyoze offers a White Label feature allowing you to add your logo within your video. Whenever someone watches your video, it will show them your watermark in the video. You can check out the preview of your video with your watermark in it before posting it anywhere.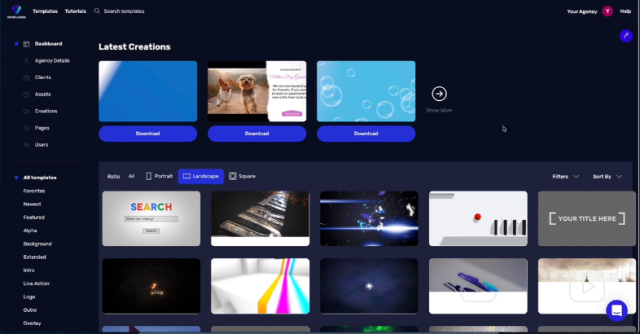 5. Bonus Courses
The commercial plan of Viddyoze offers two bonus courses to you. These courses are Reverse Sales Method and YouTube Profits Elevator. The Reverse Sales Method course teaches you how to make money by selling animations of Viddyoze. The course is perfect for agencies and freelance editors.
The YouTube Profits Elevator course is designed for YouTubers. Most Viddyoze users are YouTubers. This course helps new YouTubers how to make amazing videos for their channel. It also teaches you how you can set up and grow your YouTube channel.
6. Simultaneous Video Processing
With the simultaneous video processing feature, you can work on multiple projects at once. This feature is perfect for agencies and freelancers. Team members can work on different videos with a single account. You can create multiple videos at once. It also gives a boost to your workflow.
7. Tutorials & University
Along with the bonuses, you can also access different courses on Viddyoze. These courses teach you how you can create top-notch video content. You only need to pay $997 to get lifetime access to all the tutorials of Viddyoze. It offers more than 220 videos in 19 different categories.
You can learn with Viddyoze University at your own pace and rewind all the videos as many times as you want.
Viddyoze Versions
Viddyoze was not perfect back in 2015 when it was launched. They kept on improving it, making it this awesome now. Let's check out all the versions of Viddyoze till now.
Viddyoze 1.0 (2015)
The first version of Viddyoze was released in 2015. Before its release, the developers of this app created a video explaining the working of Viddyoze in detail. It was a huge success, and its sales made half a million dollars within four days of launch. The only issue was that it could only create outros and intros for videos; that's why the developers started to work on the second version.
Viddyoze 2.0 (2016)
Viddyoze 2.0 was introduced in 2016 with some significant improvements in the first version. Now Joey and his team created a fantastic version of Viddyoze that can not only edit the intros & outros of video but also the entire content of a video. It became a fully-fledged video editing tool.
Viddyoze Live Action (2017)
The live-action version of Viddyoze was a significant update. It allowed users to edit live videos with their logos in them, making them seem very real. They also released some fantastic templates along with this version. They also started a testing program where they give access to some behind-the-scenes content to some users and take their feedback on how it will help them.
Viddyoze 3.0 (2019)
This is the latest update of Viddyoze, and it was released in 2019. This version comprises all the features of 1.0, 2.0, and the live-action versions. They also added 3D animation and a live video recording option within the app.
Who Should Use Viddyoze?
Viddyoze is made for those who are involved in this video industry in any way. Social media marketers who use videos to convey their message to their audience via social media can use Viddyoze for this purpose. This video animation software is impressive for YouTube creators, influencers, digital marketers, marketing agencies, and animators.
It is suitable for all those professionals who need to create videos for their profession. Editing a video is always tricky if you don't have the right tool within your grasp. Viddyoze helps you create the best video possible for your audience or clients.
Viddyoze Pricing Plans
There are two pricing plans available on Viddyoze: Commercial and Personal Plans.
You can purchase these plans with only a one-time payment, and it will give you lifetime access to Viddyoze. But both of these plans have a lot of differences in features.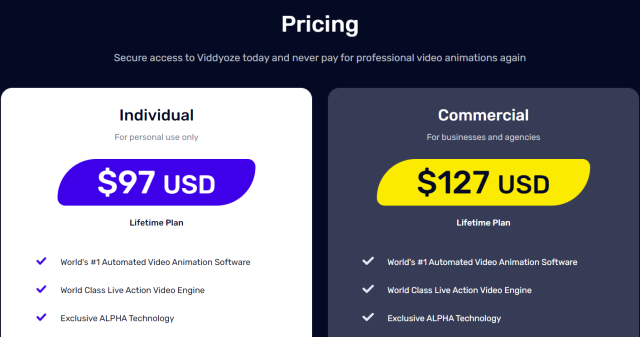 If you purchase the personal plan, then you need to pay $97 once. It will give you access to over 170 templates and allow you to create 30 videos every month. This plan is perfect for personal use.
If you plan to purchase the commercial plan, you need to pay $127 once. It will give you access to over 260 templates and allow you to create as many videos as you want every month. This plan is best for agencies and YouTube creators who create many videos in a month.
Viddyoze also offers a business plan for agencies and big businesses along with these two plans. With this plan, you can create multiple logins for your team members with just one account. You can buy this plan for just $297 at one time.
Pros & Cons Of Viddyoze
Check out the pros & cons of using Viddyoze.
Viddyoze Pros:
The pricing of Viddyoze is flexible and affordable.
It simplifies the video creation process for you.
You get regular updates & upgrades.
Use the tool for business purposes.
Viddyoze Cons:
There is no free trial available.
The number of templates is low for commercial and personal plans.
Related Read:
Conclusion: Viddyoze Review 2023
If you are in video creation and you need an all-in-one tool, then Viddyoze is the clear choice for it. Viddyoze can help you boost your brand and give your brand recognition. You can create some top-notch videos for your business, YouTube channel, or social media handles. Viddyoze is constantly adding new templates to their templates library so you can get more options when creating a video.
I hope this Viddyoze Review can help you decide whether it is worth buying or not. Let me know your thoughts on Viddyoze in the comment section below.
Frequently Asked Questions:
Is there any limit to creating videos?
If you subscribe Viddyoze personal license you can create only 30 videos per month but on the commercial license, you can create as many videos as you want.
Can I add more templates?
If you want to get full access to Viddyoz library templates then you can join Viddyoz Template Club.
How many templates does Viddyoze offer?
If you choose Viddyoze Personal license you will get 170 templates, on the Commercial license you will get 240+ templates. If you join Template Club you will get access to more than 1500+ templates.
Does animation come with audio?
Of course, there are a lot of free assets that come with editor tools which include free stock photos, free audio, and other fun visuals.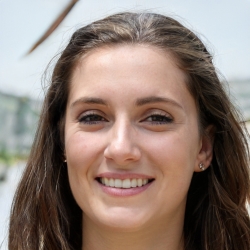 Latest posts by Olivia Baker
(see all)