Confused between Joomla and WordPress? To clear your confusion and doubts, I have prepared a thorough Joomla vs WordPress comparison that can help you decide which CMS will be best for you.
It is relatively easy to choose a blogging platform over a content management system. The two best content management systems available on the internet are Joomla and WordPress. Usually, people prefer WordPress to build their websites, but it isn't the only option available. Joomla is also an excellent option to choose from because of its distinctive features from WordPress.
That's why choosing one over the other might be a difficult choice for you. I've done an unbiased Joomla vs WordPress comparison based on their ease of use, pricing, security, and more to make it easy for you.
Let's get into the comparison.
Joomla vs WordPress 2023: Overview
Check out what Joomla and WordPress are all about in this section.
Joomla: Overview
Joomla was launched back in 2005 as an open-source content management system to power portal-like websites. This open-source CMS was stored in a MySQL database and written in PHP. This platform powers almost 3% of the total websites on the internet, and it has captured 5.4% of the market in the CMS industry.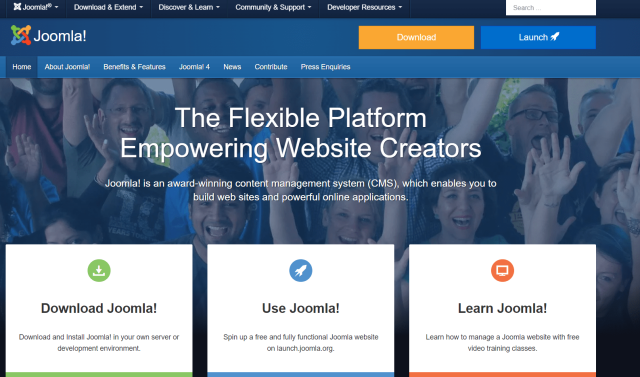 It is still the second-best content management system available in the market. Just like WordPress, Joomla is also free to use and available for everyone. Nowadays, you can build any type of website you want with Joomla. You can even mix WordPress and Joomla on a single website. You can build the main website using Joomla and run the website's blog section through WordPress.
WordPress: Overview
WordPress was launched back in 2003 to power blogging websites. It was the only solution for blogging in 2003; that's why it is still preferred for blogging to date. But now, you can build any type of website using WordPress. It is powering almost 45% of the entire website on the internet, and it has captured almost 60% of the market in the CMS industry.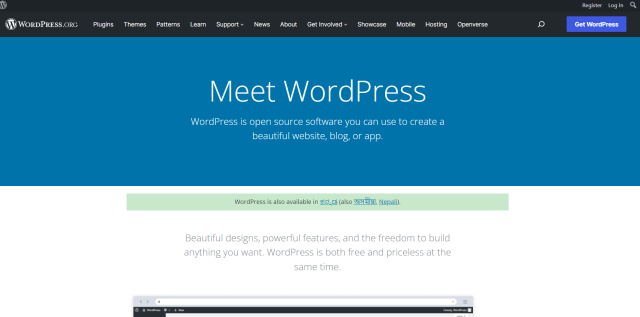 WordPress is divided into two parts WordPress.org and WordPress.com. WordPress.org is a CMS that is self-hosted that gives you complete control of your website but requires you to download the software on your system and a web hosting service. On WordPress.com, you can easily create your website; all you need to do is create an account on it and build your website.
Joomla vs WordPress 2023: Detailed Comparison
In this section, I will be comparing Joomla and WordPress based on personal experience.
Ease Of Use
WordPress is easy to use compared to Joomla; that's why most users prefer WordPress over any other CMS platform. It is best for both beginners and tech professionals. You can easily install and start using it. All the options of your website will be available on your dashboard. You can see all the settings on the left side of your website. You can add a post, change the design of your website, install any plugin directly from the dashboard.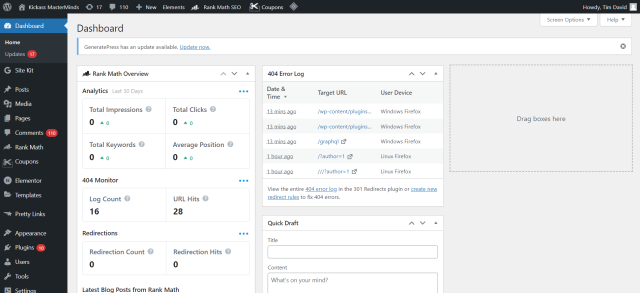 Joomla is rather complicated than WordPress. You need to give it time if you're using it for the very first time. You will have a hard time if you don't have any technical knowledge. But once you get the hang of Joomla, it will become the best asset for your website. All the settings & features are available on the dashboard of Joomla. But to add a post on Joomla, you need to create a category of what type of content you're creating.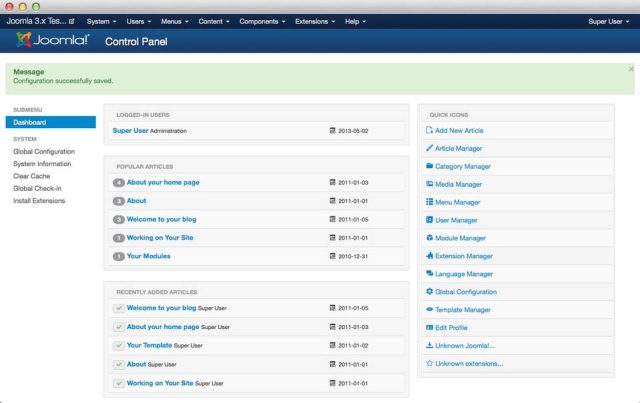 Verdict: WordPress is the best option if you're looking for a beginner-friendly option where everything is streamlined. You don't need to spend a lot of time learning how to use WordPress, but with Joomla, you need to give a lot of time to learning before using it.
Plugins & Extensions
There are over 56000 plugins available on WordPress, and almost all of them are free of cost. You can do a lot of things with these plugins, such as designing a complete website, incorporating an e-commerce system, creating a course website, building business websites, and so on. You can install these plugins free of cost on WordPress.org, but on WordPress.com, you need to buy its business or higher plan to unlock the feature of installing plugins.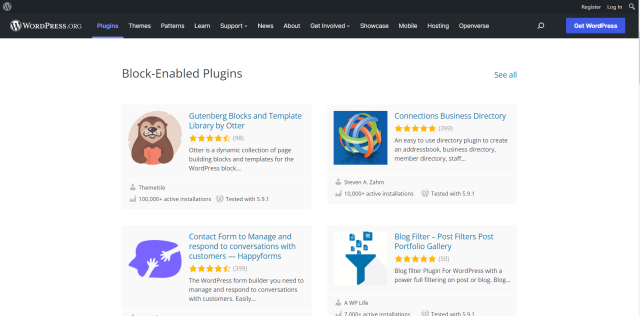 There are over 8000 plugins or extensions available on Joomla. The number is relatively low compared to WordPress because Joomla prefers quality over quantity. All of these extensions provide separate functions making it easy for you to use them. Plugins are the simplest features of Joomla. You can use different modules to add bits & parts in the main content area. You can also use the multi-lingual feature of Joomla to translate your content into any language you want.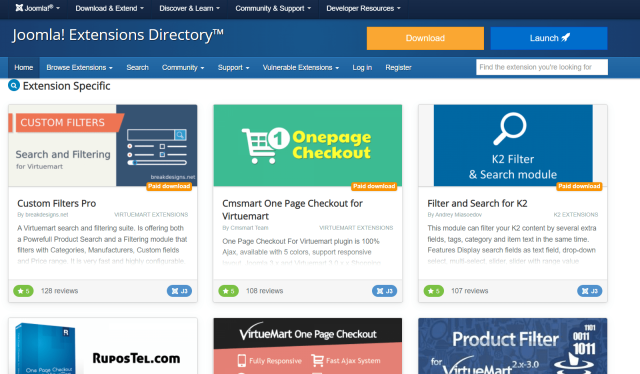 Verdict: Both WordPress and Joomla offer various plugins & extensions, but WordPress has more to offer than Joomla; that's why it is clearly the winner when it comes to extensions & plugins.
Design & Customization
WordPress offers a lot of free and paid themes to help you design a simple or professional website, depending on your choice. You can easily use themes & customization options even if you don't have any experience in coding. You can also build a customized theme for yourself via editing the source code and using plugins. It offers drag & drop tools to help you customize your perfect theme.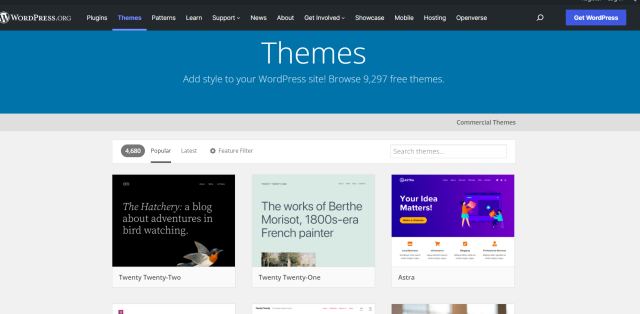 No template library is available on Joomla, but you can use themes from third-party sources and create your dream website. The best advantage of using Joomla is incorporating as many themes as you want into your website. You can use different themes for every page of your website. You can incorporate different themes for your website's main page and blog section.
Verdict: Both WordPress and Joomla offer excellent design & customization options. Although Joomla does not offer its own template library such as WordPress still, its customization options are much better than WordPress.
Search Engine Optimization (SEO)
SEO is the most important thing when it comes to running a blog, online business, or online store. WordPress offers a lot of themes that include SEO features such as open graph data, breadcrumb navigation, schema markup, and more. The most powerful SEO plugin of WordPress is Yoast SEO. It tells you if your page is perfectly optimized or not. You can also check the readability of your content with this plugin.
If you want good SEO options for your website, then Joomla is also a good choice. If you use its SEO features ideally, then you can rank your pages on the first page of any search engine. With these SEO features of Joomla, you can make your website more readable for search engine crawlers and humans. You can also rewrite your URLs and get rid of index.php from your URLs. You need to be an SEO expert to perfectly optimize your website's SEO with Joomla.
Verdict: It is a tie when it comes to SEO features of WordPress and Joomla. WordPress offers more beginner-friendly SEO features that are easily understandable, whereas Joomla offers better SEO features that can quickly help you rank your pages.
Security
Hackers try to invade the privacy of WordPress websites because of their immense popularity. There are a lot of plugins & extensions available on WordPress, and not all of them are secure. But to incorporate better security on a WordPress website, you can purchase an SSL certificate from a third-party source. You can also install WordPress's own security plugins to make your website safer than ever.
You have to understand that there is no CMS available on the internet that is 100% safe. But to make your Joomla website safe, you can activate the Joomla SSL certificate in the core system of your website without installing any extension. You also need to update Joomla on a regular basis so that you get updated with the bug-free versions of Joomla.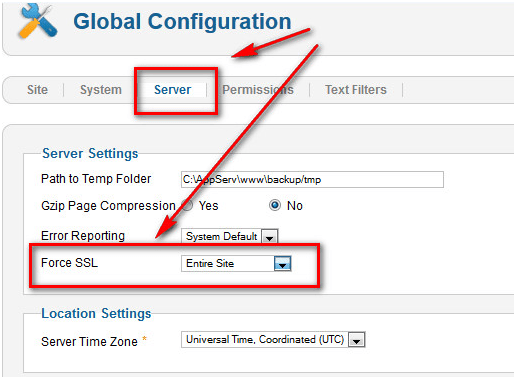 Verdict: Joomla offers its own SSL certificate, so it is their responsibility to handle the security of your website, whereas on WordPress, you need to buy an SSL certificate from a third-party vendor, and that's why Joomla is better at security than WordPress.
Payment Gateways
WordPress offers one of the best e-commerce plugins called WooCommerce. With this plugin, you get over 100 payment gateway options to help you sync and process your payments seamlessly. Some of their best payment gateways are Amazon Pay, PayPal, Stripe, WooCommerce payments, Authorize.net, and so on.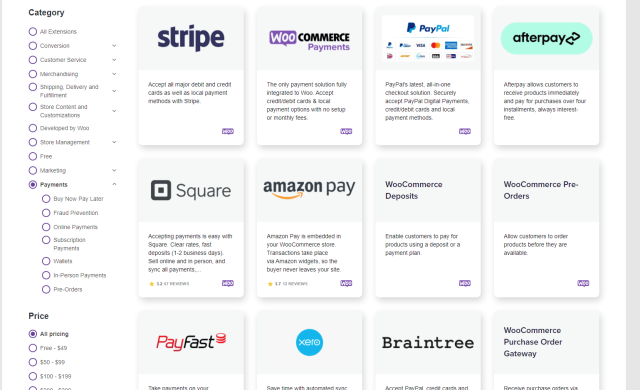 You get over 54 payment gateways with Joomla, and most of them are free extensions. For the rest of the extensions, you need to pay. Some of their best payment gateways are Checkout Lightbox, Simple SagePay, PayPal, EasyPay (Stripe), and so on. Check the complete list of payment gateways of Joomla.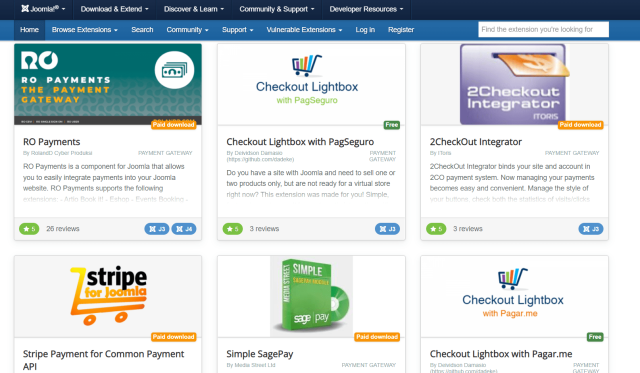 Help & Support
WordPress has a community forum to help its user base. On this forum, you can find a lot of helpful stuff such as tutorials & advice related to WordPress. You can find solutions to most of your problems on this support forum. If you don't have the expertise to solve a problem yourself, you can hire WordPress experts to solve them.
You can also find solutions on the Joomla support community for free. You can learn from various users about how to use Joomla seamlessly. If you want the advice of Joomla Experts, then you need to buy one of their support plans. They offer four types of support plans ranging between $39/mo and $299/mo.
If you don't want their monthly support, then get their dedicated hourly support at these prices.
Verdict: Both WordPress and Joomla offer support services. But only Joomla offers dedicated support service through their support plans, so it is the clear winner when it comes to help & support.
Joomla vs WordPress 2023: Pricing Comparison
In this section, I will be comparing the pricing of WordPress and Joomla in detail.
Joomla Pricing Explained
Although Joomla is an open-source platform that is free to use for everyone, you'll still need to purchase a few things. Registering a domain will cost you an average of $10 to $30 per year. You will need to purchase hosting for your website, which will cost you $150 to $500 per year. To design and develop your website, you will need to pay around $500 to $5000. To maintain your website, you will need to pay around $100 to $1000 monthly.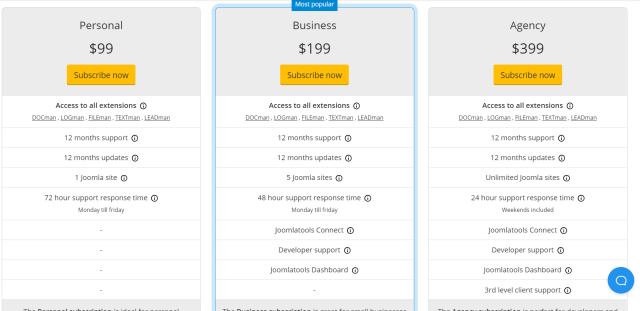 So, all in all, if you want to build and run a professional website on Joomla, then you need to pay around $700 to $6500 every month. This number can go higher as well, and don't forget, if you want dedicated support from Joomla, then you need to pay $39 to $299 a year.
WordPress Pricing Explained
WordPress is also a free platform that allows you to download & install for free. The only thing you will need with WordPress is a hosting service and a domain. You are also required to create a backup for your website and install updates if necessary. A domain will cost you around $12/year. The hosting fee of WordPress is around $4/mo. If you want better security, then you may have to pay $50 or so.
To design your website from scratch, you may need to pay a developer around $0 to $1000. The maintenance fee of a WordPress website is around $99/mo. If you want to purchase premium plugins, then you may have to pay up to $1000. So, all in all, to start and run a website on WordPress, you need to pay between $100 to $3000 or higher.
Verdict: To choose a platform according to its affordability might be an issue because there are a few unexpected charges you might have to pay. So do proper research before choosing a platform based on its pricing.
Joomla vs WordPress: Pros & Cons 
Here we listed the pros and cons of both Joomla and WordPress. Let's have a look.
Joomla Pros:
Easy and user-friendly interface
It is very highly customizable
Best content management system
It is free to use
It is used to create a huge variety of website
It has a caching and performance mechanism
Joomla Cons:
It is slow to load on large websites
Need to its customer support team
WordPress Pros:
Best-in-class hosting
Offers unlimited email support
24*7 live chat support
Earn ad revenue
Google analytics integration
Design option for online store
WordPress Cons:
Slow page speed
Little bit expensive
Final Verdict: Which One Should You Choose?
So this is my thorough comparison between Joomla and WordPress. Now the only question remains: Which one should you choose?
According to my experience, WordPress is a clear choice because it is beginner-friendly and doesn't require you to have any technical skills to start a website. On the other hand, if you want a professional website with advanced features, then Joomla is also an excellent option to choose. So, in reality, it all comes down to your requirements.
I hope you can choose a platform with this Joomla vs WordPress comparison. Let me know your thoughts on Joomla and WordPress in the comments section below.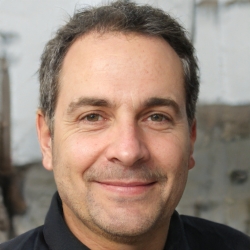 Latest posts by Tim David
(see all)